Life Lessons from Friends
Yesterday was Holi. Though, I am not as enthusiastic about playing Holi now, as I was a few years ago, nevertheless, I do go out and play Holi with family and friends. After playing Holi with neighbours and friends in our apartment complex, we hopped over to other friends' pad. And there's one family friends that we have to visit, no matter what!
Meet our friends, the R and B. R was KG's first boss at his first job. KG shared a fab relationship with R and his family, from the very beginning. We were not in touch for many years as we kept moving from one place to another but the bond stayed strong and firm despite the distances. Now, that we are in the same city, our no celebration is complete without them.
I am yet to meet a family that is so warm and friendly as the R family. The husband-wife duo are the epitome of all goodness and grace and their 3 teenagers are closely following their parents' footsteps.
All the festivals are celebrated with such enthusiasm, verve and aplomb, with all their relatives and friends joining them, at their place. The food is always awesome and in huge quantities and the smiles are always bright. A visit to their home guarantees overwork for the smile and laughter muscles. Yes, the fun and frolic quotient is super high at their place. In fact, meeting them always leaves a happy and warm-fuzzy feeling!
Yesterday, while I was munching on the goodies, I saw how the friends of the kids came and met R and B so warmly with a hug. I saw the cheerful banter and easy camaraderie the parents, kids and their friends shared with each other. They all had a kind and a cheery word for everybody they met.
A 5 year old kid among the guests was not happy to see the lunch menu which was an elaborate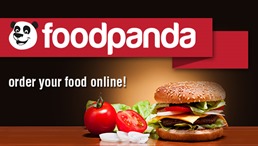 Rajasthani fare. He wanted to eat only a Pizza and nothing else. The child's mother tried her level best to calm him but to no avail. While others were ignoring the child's tantrums, the eldest daughter opened the foodpanda.in app on her smart phone, which is an online food delivery website and placed an order for a Pizza from the Pizza Hut for the child. In the mean time, she distracted the child by acting goofy and dancing with him. When the pizza arrived 40 minutes later, the mother was stumped and truly overwhelmed. To her countless apologies and thanks, the family said they cant let a child cry especially on a festive occasion! And the happy smiles spread all around!
Last time, when they joined us for dinner at our place, I had one stuffed parantha left from the morning breakfast. Not wanting to waste it, I warmed it up too among other dinner dishes and told B that I'd have it. I was the last one to reach the dinner table and before I could grab the parantha, B had given a small bite of the parantha to everybody and then coolly went about serving the rest of the food. I looked at her and she smiled and said, 'Love only grows by sharing'. That was such a thoughtful gesture and I was truly amazed!
I am in awe at the love and compassion this family sports in all their relations. This is one family that believes that as our families and circles of friendship become larger, so must our hearts. They truly don't wait for extra-ordinary opportunities, they grab common occasions and make them great. Their small gestures of understanding and generosity not only make others happy but shine their inner light more brighter.
When I see and hear this family's stories of warmth and compassion, I'm inspired to do the same.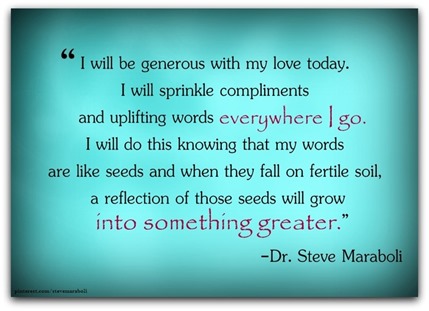 What kindnesses and generosity by others have blessed your life? Do share your experiences.