Playing God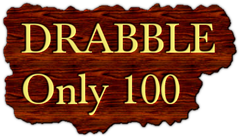 They had no idea that he was watching them like a hawk.
And were oblivious to the fact that they had invited his wrath.
He adjusted his posture, to get a perfect aerial view of the targets and observed them patiently.
He smiled as he felt like God… their destiny in his hand.
Should it be a death by drowning or a one shot kill, he contemplated.
The noise outside caught his attention.
'I will be back and drowning it will be for you two', he said, as he captured the two bedbugs and placed them under a glass tumbler!
Linking this to July 2014 Ultimate Blogging Challenge and NaBloPoMo