12 Most Annoying People on Facebook
Facebook has become an integral part of our lives, now-a-days. Everyone is on Facebook, right from your mother to the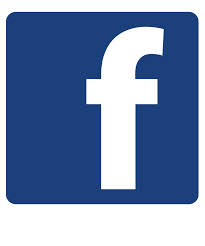 grandfather of your neighbour, father-in-law of your friend and even the son of your gardener. And why shouldn't they be there, after all, Facebook is a never-ending virtual social get-together. I believe, it is one of the best things that has happened to us. The people on it, however, are a different story. Out of 500+ 'Friends' that we usually have on Facebook, some of them are truly annoying.
Here's my list of 12 most annoying people on Facebook.
Selfie Kings : Selfies are the IN thing these days. Can't really blame you, for that. But clicking selfies pretty much everywhere… in the elevator, in the trial room of a store or with weird expressions or with the same expression every time and then posting them all on the Facebook every few hours is not cool. We know you love yourself a lot, but just remember that every time you shove your love for yourself down our throat, we hate you just a little bit more!
Serial Likers : Agree, you are an epitome of love and compassion who sees good in anything and everything. Liking all the pictures individually in an album containing 267 photos to silly rants and even the sad and distressing news, is your way of showcasing the goodness in you!?! We have never understood the thought behind liking a death announcement! Can you explain that, please?
Strangers : We don't know each other, we don't have common friends, so what makes you think that we will accept your friend request. And the ones that are accompanied with messages like, "Hi dear, can we mak frnd?" You know what we do to such requests? No, you don't get it, we simply hit Delete and Mark as Spam. Not to be friendly with strangers rule holds true still.
Stalkers : Digging old photographs and status updates from our Facebook wall, liking and/or commenting on them is akin to stalking. How do you explain systematically going through all of our archived photos?
Living life on Facebook : 'My munchkin is the best", 'Shopping at XYZ', 'Eating Quiche and Crepe at the French Bistro', 'Stuck in traffic', 'Cold, runny nose, cough and fever', 'Hate my ex'…. Studies reveal that oversharing your life on Facebook means that you are lonely. Thriving on likes and comments is linked to self-esteem issues and the need to be noticed. Get help, mate!
Silent Friends : Ok, we are from the same profession or community, or may be we went to the same school and we do have a few common friends, so, you sent a 'friend' request and in a moment of insanity sanity don't know what we were thinking, we did accept your request on Facebook. But why is there so much of silence now? Why there is no interaction? Do you still believe that a long friend list makes you look popular?!
Meanies : You think you are very witty and making fun of people or spewing venom or ridiculing others is your birth-right. Take a break, please. We can do without your negative energy in our space. Make peace with your past or present and find some happiness in life!
Hashtags Users : You think it is #CoolToTalkInHashtags. Well, #YouAreMistaken. #ItIsLame and #AndWeAreNotImpressed.
Taggers : You share a new profile picture and tag 100 of your friends with it. Why, for God's sake, why? Why should our wall have your pics? You captured an unflattering picture of a friend and again tag all his friends and relatives. No, it isn't cute or funny! It is downright rude and impolite.
Love @ Facebook : 'You are my life', 'We are meant to be together'. Oh, yes, we get it loud and clear, that you love your spouse a lot. Wow! Isn't that awesome! But should you be commemorating every moment with cheesy displays of affection on Facebook? Shouldn't it be displayed via a text message or better still, in person? Wait, is that update really for your spouse? Nobody cares about your fourth month anniversary and all this PDA makes you look like a jerk! Believe it!
Inviters : 'Join my cause'. 'Like my Page'. 'Play Family Barn with me'. 'Like my Picture for that contest'. 'Click on the Link and Support me'. 'Vote for me'. Give us a break, Please!! And if you really think that our vote is very important for you, please do this in moderation!
Cryptic Talkers : 'It happened again', 'Feeling sad', "Can't believe it'… updates like these are going to a get a barrage of comments like..

Friend 1 : What happened, baby?
Friend 2 : Oh, are you alright??
Friend 3 : Cheer up
Friend 4 : Pls share…. waiting!
Friend 5 : Don't worry, be happy.
Friend 6 : Arz kiya hai..ahem…kisi ko mukammal jahaan nahin milta..kisi ko zameen kisi ko aasmaan nahi milta…wah! wah! Oh yaar..chill! It too shall pass!
The Status Updater : Oh, it's a touchy subject.
You think we don't get these attention seeking tactics? Grow up, it will do you good!
OK, let me do my bit and annoy you by sharing this post on all available blogging groups and forums, one after the other 😉
Have you met these annoying friends on Facebook?
Linking this to Write Tribe's, Wednesday Prompt : 12 Most…