Block Annoying Posts on Facebook
Facebook has become an integral part of our lives. Most of us virtually live our lives on this social media platform. No exaggeration! I am sure, we all have experienced irritation at the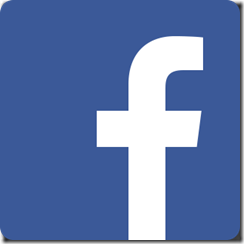 things some people, actually our 'friends', do on Facebook . This annoyance is so much so that we can write blog posts or long status updates and garner support from a lot of like-minded people, oops 'friends' I mean.  It is kind of funny that despite using Facebook day in and day out, most of us do not know that there are simpler ways of blocking these irritants.
Today, let me share some tips to block annoying posts on Facebook so that your hatred for some of your 'friends' does not increase manifold and you have a perfectly happy and satisfying Facebook experience.
Getting Rid of Unwanted Notifications : You congratulate a newly wed couple on their post and soon you are bombarded with 148 notifications. 'X and A commented on the post you are following. P liked your comment. H mentioned you in a comment….'. Agree, this can irritate the hell out of you. Now, instead of ranting and spitting fire at these notifications, all you have to do is the following.
To stop the notifications for the posts that you like or comment on, there's a downward-pointing arrow located in the top-right corner of every post, click on that and select 'Turn Off Notifications'.
Banning those Candy Crush Saga Requests : Aah! This one is special. No game in the history of Facebook Gaming must have received so much of adulation and hatred at the same time. I think the number of Candy Crush lovers (I just checked some statistics and there are 93 million people who play Candy Crush DAILY!! Whoa!!) would be equivalent to Candy Crush haters. Now, haters, (of Candy Crush, I mean) why cant we practice the policy of 'Live and Let Live'. Let the poor souls increase the pleasure chemical Dopamine in their bodies which is helping them to learn and training them to continue performing better. I think, they have a right to do that!
Now, just do the following and let the gamers play in peace. To block the unwanted game requests, Go to Settings → Blocking → Block Apps → Type the name of the app to be blocked!!
Pruning your Home Wall of Annoying Apps : Ok, Facebook is really crazily working overtime and releasing newer apps and there are suckers for these too. Yes, people play many games other than Candy Crush and use apps like Love Percentage of the Day or How attractive you are or who watched your profile etc etc. And such posts bring out the worst in you…
Simply click the downward-pointing arrow located in the top-right corner of that annoying post and choose 'I don't want to see this' or click 'Unfollow XYZ'.
Banning those Toxic People from your

Life

Wall : We all have those friends and relatives who believe in making our life miserable not only in the real world but also in the virtual world. You cant unfriend them on Facebook, as that would lead to another controversy. And then you have 'friends' who post at least a dozen selfies a day and share a score of 'Like if you hate cancer. Like and share if you want to be blessed…' And you really don't care about such silly things and you don't want any more drama in your life…
Just click on that Toxic person's profile. You will see 'Following' icon, click on that and it will change to 'Follow'. In other words you have 'Unfollowed' your friend and he/she will never know, and you won't have to deal with his or her irritating posts anymore. If you don't want them to see your posts, click on the lock icon on extreme right side of your Facebook wall, a drop down menu of Privacy Shortcuts will appear. Click on Who can see my stuff and then select Custom. A new window will pop out and Type that person's name in the box for 'Dont share this with'. Easy isnt' it?
Amend your typo errors : Oh, we all make mistakes, (typing errors of course!) and then the T9 dictionary or predictive text can be pretty annoying too. And to make matters worse, we all proof read best after hitting the Post button. So, instead of correcting the word or the sentence in the next comment with a 'Sorry 😛 Typo or Damn this auto-correct'.
Click on the downward-pointing arrow located in the top-right corner, if it is your status update and the pencil icon on the right if it is your comment and select Edit. Voilà , you have a error free status or a comment.
There are a lot of things we can do to have a rant-irritation-free Facebook experience, all we have to do is explore a bit.
What annoying things have you come across on Facebook and how do you handle it?
 Linking this to 7 Days of Rediscovering Your Blogging Groove – Day 5 : Write a Tip Post