Cosette's Tribe
Title: Cosette's Tribe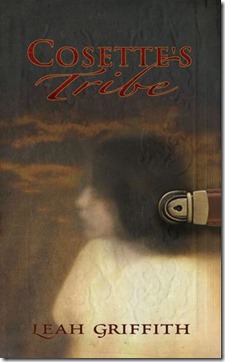 Author: Leah Griffith
Publisher: Nonpareil Press
ISBN-13: 978-0985306625
Number of Pages: 298
Price [INR]: 247 (Kindle Edition)
Genre: Fiction
Inspired by a photograph of a happy tribe of Indians, young Cosette decides to start a tribe of her own by playing matchmaker for her divorced mother. Unaware of the repercussions her meddling will bring, Cosette triggers a series of dark events, which isolate her from her family, forcing her to deal with the life-shattering consequences of her actions on her own. With an unshakable sense of hope and humor, Cosette navigates through the Hippy culture of the mid-1960s, facing off with life and death, while stumbling upon things both terrifying and beautiful.
Nine year-old Cosette lives with her mother and two elder sisters. Even though they live on welfare cheques but life is happy for them. Cosette misses the fatherly presence in their home. One day, she meets Ken, a handsome man who works for the Air Force, at her friend's house. Ken talks to them like grown-ups and shares some good stories too and that impresses Cosette. She plays cupid for her mother and includes Ken in her tribe. This act of hers alters the course of life for all of them as Ken shows his true dark colors and makes life miserable for all of them and more so for Cosette.
Cosette's Tribe is a story written from the point of view of little Cosette. It is a sad and heart-breaking journey of a smart, curious, wise girl with a great sense of humour. Circumstances force her to grow up and mature beyond her years. She deals with the trials and tribulations of her life boldly and with grit, even though they scar her soul. This goes on to show that how resilient children can be and how blind we adults can be to the things right under our nose.
I admire Leah's voice in this book which is powerful enough to make you cry and feel sad and angry for Cosette. While reading the book, I wished that happiness should now come her way and I desperately wanted to hug that little child and shake some of the adults in the book. Yes, the book affected me that deeply.
A remarkably well written story that is a must read for all. Even though Cosette's Tribe is not a cheery and a happy kind of book, but this is one book that I will definitely re-read again.
Rating : [usr 4.5 text="false" size=20]
Linking this to 7 Days of Rediscovering Your Blogging Groove – Day 3 : Write a Review!