The Runaway Bridegroom
Title: The Runaway Bridegroom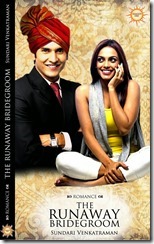 Author: Sundari Venkatraman
Publisher: Flaming Sun
ASIN: B00N7IN69E
Number of Pages: 192 (Estimated)
Price [INR] : 199
Genre: Fiction, Romance
Type : eBook
I have enjoyed reading Sundari's earlier novellas. So, when she asked me to read and review her latest book, I was quick to accept the offer. The Runaway Bridegroom is Sundari's fourth novella that I finished reading, last week.
The attractive cover page of the book caught my eye and fired up my imagination and thus with great interest and anticipation I started reading the book. The Runaway Bridegroom started with a story-line that shocked and surprised me. Chanda is married when she is a eight year old child. Her bridegroom, Veerendra runs away just after the wedding. Unable to face the disgrace brought on by this incident, Chanda's father decides to uproot his family and move to Jaipur.
Fourteen years later, after completing her Management Studies in a Delhi college, Chanda starts working along with 3 more friends as a temp at RS Software Pvt. Ltd. She feels a pull a towards the young Managing Director of the company, Ranveer Singh. And there's Shikha, Ranveer's secretary who tries all the tricks in the book to vie for his attention.  But what about Ranveer ?
In the mean time, Chanda's parents consult an astrologer who insists that Chanda would be with her husband Veerendra.  Will his words come true? Who is Ranveer? And will Chanda find love in her life? Does anyone want to know what she wants? Of course, I am not answering any of these questions!
Nothing appeals to me than a book that has all ingredients to entertain, one that not only has romance but also the added bonus bits such as; drama, action, mystery, along with a story-line that talks about child-marriage, astrology, family values and traditions. Sundari has effortlessly woven a story-line with all these elements to make The Runaway Bridegroom a compelling read. The author's research on the culture and traditions of Marwaris in Rajasthan and details of Rajasthan and its cities gives authenticity to the narrative, making the story very believable.
At places, I felt some aspects of the story were over-the-top, viz, the names of Chanda's four brothers and the saccharine sweet behaviour of her family, two additional love stories in a love story and too many coincidences!
The Runaway Bridegroom with all its twists and turns, love and romance, drama and melodrama, keeps you engaged and entertained. Go for it, for a light breezy read.
Rating : [usr 3.5 text="false" size=20]
 Buy The Runaway Bridegroom @ Amazon.in 
This tour is hosted by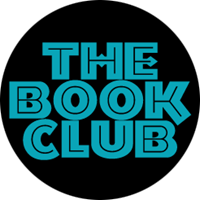 Facebook | Website | Blog Tours | Twitter | Pinterest | Linkedin