Nashta with Guptaji's Family
A.A. Milne in 1925-1928…
"When you wake up in the morning, Pooh," said Piglet at last, "what's the first thing you say to yourself?"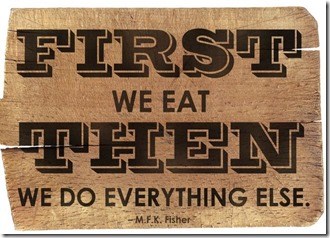 "What's for breakfast?" said Pooh. "What do you say, Piglet?"
"I say, I wonder what's going to happen exciting today?" said Piglet.
Pooh nodded thoughtfully. "It's the same thing," he said.
Cut to late 1970s-late 1990s…
"Mom!! What's for breakfast?" asked one of the three sisters.
"Aloo da parantha", said Mom.
"What will you make tomorrow?", asked the second one
"Gobhi da parantha", said Mom without missing a beat.
You get the drift! Stuffed paranthas. It was THE breakfast that was made and served everyday at our home! We Punjabis love our paranthas and our breakfast is incomplete without it! Crisp golden brown paranthas with a dollop of butter and curd is sheer divinity.
Cut to late 1990s to the present time…
KG on weekdays (on weekends, the kitchen is all his), "What are you making for breakfast?"
"It's methi  (or paneer or mashed peas or radish or besan or egg….) ka parantha", I would inform him.
You see, if there's one thing that is difficult to change in a Punjabi is their breakfast of paranthas. And this does not change even if you are married to a Marwari. We believe in eating breakfast like a king, ie a meal that is rich in calories, is full, tasty and heavy. And we believe that this can be achieved only through paranthas.
But since the last few months, both KG and I have been thinking of cutting down on our early morning high calories intake and opting for a lighter, healthier fare. Also the ghee, butter and oil has started showing at unflattering places.
And then we saw, Guptaji's family.
They sure know how to whip up the perfect breakfast for any occasion. We'd like to go to their house for nashta! While we are stuck to a pattern of paranthas as breakfast, they have such a huge variety of healthy and nutritious breakfast on their dining table. I was amazed to see the number of breakfast recipes Mrs Gupta makes for her family. I liked the breakfast recipes for Almond Strawberry Cornflakes, Apple Cornflakes Pancakes,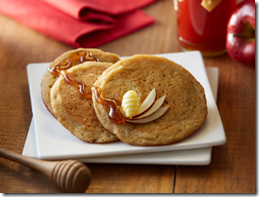 Cornflake Walnut Chocolate Muffin, Banana Milkshake, Basil Curd Dip, Choco Cornflakes Peanut Chikki, Chapatti Cornflakes Chivda, Cabbage Corn Salad in Basil Curd Dressing, Cornflake Sesame Modaks/Dumplings,Cornflake Dahi Upma, Cornflakes Anjeer Porridge, Cornflakes Sheera,Grilled Cornflake Polenta Sticks,Oats Veggie Omlette, Narkeler Bonda to name a few! All these recipes are so simple, yet so healthy. These dishes are packed with the goodness of a well-balanced diet as they contain, grain (whole grain, whole wheat, brown rice, oats), fruit, vegetables, proteins and dairy!
Also, all these breakfast recipes are low in fat, which helps to manage weight and heart health. And these certainly should be on our agenda, after all we are not getting any younger!
The breakfast cereal used in all the recipes is high in fibre and is essential in promoting health, aids the digestive system and prevents diseases viz diabetes, high blood pressure, heart disease, colon cancer, anxiety and depression. Also it is high in complex carbohydrates, which provide vital energy to the body. Cereals are usually fortified with vitamins and minerals, thereby helping to meet the daily requirements of these essential nutrients. And last but not least, they are mostly consumed with milk which helps contribute to your calcium and protein intake.
Needless to say that all this not only gives a lot of energy to start a new day, but is also linked to many health benefits, including weight control and improved mental performance. It's high time we make way for this powerful breakfast, in our daily schedule.
We are going to have Nashta with Guptaji's family. Kya aap aayenge? #KelloggsWaleGuptaji
[tweetthis]We are going to Guptaji's house for nashta. Kya aap aayenge? @guptajikifamily #KelloggsWaleGuptaji [/tweetthis]