A to Z Theme Reveal
This April, I will be participating in the A to Z Challenge for the third time in a row.
For the first, I took each day as it came and wrote about random subjects from A to Z.
By the second year, I had gained some experience and during that time there was quite a buzz about to theme or not to theme. So, I decided to go with the theme. Last year, my theme for the A to Z Challenge 2014 was Marriage from A to Z in exactly 55 words! Yes, I wrote about the ingredients that make or break a married relationship and packaged them in 55 Fiction. It was a fun and a challenging experience.
Having written without a theme and on a theme from A to Z, these last two years, I spent some time on whether to theme or not, this year. Mind you, both are quite challenging in their own way. Writing on a random new topic almost every day or writing on a planned subject(which could be restrictive) from A to Z has its thrills and chills.
I did an extensive 5-minute research and decided to go with a theme for the April A to Z Challenge 2015.
And the big moment has arrived. It's time to reveal my theme for this year's challenge.
Drum rolls please…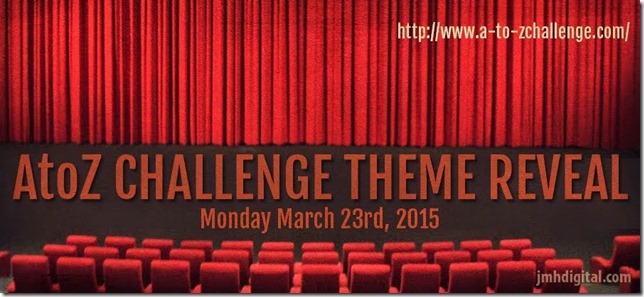 My Theme for the A to Z Challenge 2015 is : Emotions and Feelings from A to Z in 55 Words.
Emotions and feelings are an integral and essential part of our life's experience. They drive us and even drive us astray. Healthy and unhealthy expression of emotions comes naturally to us. So, this April I will be exploring the varied positive and negative emotions and feelings in the form of short stories expressed in exactly 55 words!!
Why 55 words again, you may ask! Well, it's a win-win situation for both you the reader and I the writer and I'd not like it not any other way 😀
Hope you'd enjoy reading the 26 stories on emotions from A to Z as much as I'd love writing them. See you around!
[tweetthis]#AtoZChallenge #AtoZReveal Check out my theme. What's yours?[/tweetthis]
And did I tell you that I am in AJ's team (one of the Co-host for this year's challenge) as wHooligan and that's second year in a row!! Joining me are LuAnn Braley, Kripali Kulkarni, TaMara Sloan and Sue McPeak. We will be watching you and of course doing all the 'hard work' behind the scenes!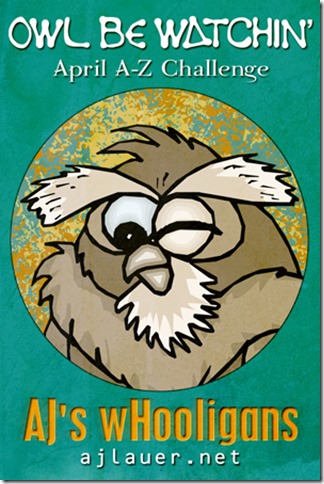 Happy reading, writing and connecting all through the April! Cheers ♥