Quote Challenge : Day 1 of 3
I am a quotes person, have always been one. Since school days I have been scribbling interesting thoughts and quotes, dialogues / lines/ passages from books in notebooks. In fact, I still have a few of the notepads and diaries with me from the good old days. Though now, I just save them on my laptop.
It is amazing that how quotations can pack so much wisdom and insights  in a few words. These are words that make us reflect on life and its nature and challenges. These are the words that have been expressed by others but resonate so deeply with us.
Some quotes stick with us forever and some validate and reveal what we believe in. Quotes usually leave a lasting impression on us, so much so that these words become a mantra for us to follow. They express the experiences of life.
I was seeing some blogging buddies  doing the 3 Day Quotes Challenge and I was keen to do it too. As I was looking up for the rules for this challenge, I got tagged by the vivacious and versatile Soumya.
For Day 1 of this Challenge, I have chosen a quote which has become my favourite mantra. Yes, it is about Letting Go! I have struggled for quite some time to let go of certain things and experiences in life. Learning to let go was not easy, but I realized that it was necessary for my own well being. So this quote is one of my favourite.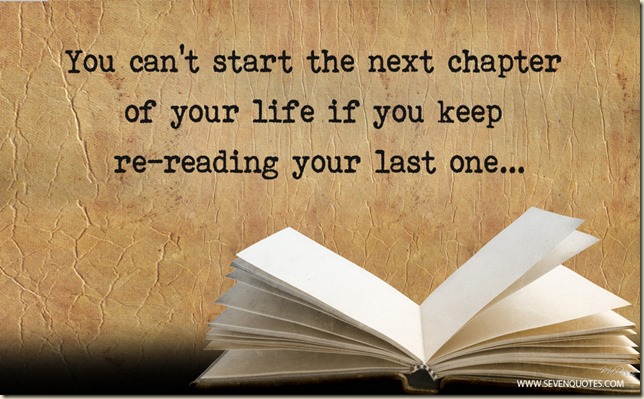 This quote signifies that during our life's journey we tend to become attached to things, relationships,  circumstances or incidents of life. We pin our happiness to these things and hold onto them for dear life. We do not let go of these attachments, even if we know that they are not good for us or not meant for us. When we refuse to accept the reality, we feel conflict in our hearts and in our bodies, which results in anger, hate, stress, fear, jealousy, discontent, emptiness…
Letting go of old things, relationships, beliefs, or ideas that no longer serve us any good should be the way forward. If we focus on what was in the past, we will never be able to see what lies ahead. Letting go' is not 'getting rid of' or 'throwing away' of the past but putting it aside and recognising that  we are no longer attached to it. Letting go is about moving forward with hope, anticipation and excitement for positive and new things in life. So cheers to freedom, peace, contentment and love.
Thank you Soumya for nominating for this fab challenge.  And now I nominate Suzy, Elly and Swaram. Take it up, ladies 🙂
This is what the 3-Day Quote Challenge is all about.
1. Post one of your favorite quotes (different quote on each day) on three consecutive days. The quote can be from your favorite book, author, or your own.
2. Nominate 3 bloggers to challenge them.
3. Thank the blogger, who nominated you.