Say Goodbye to Smells and Odours this Monsoon
The monsoons are here again! There's nothing like waking up to the sounds of the rain, the fresh, earthy smell after a rain shower, the lush green plants and trees after they are bathed in rains that fluctuate between drizzle and torrential downpour… Aah! There's something magical about rains.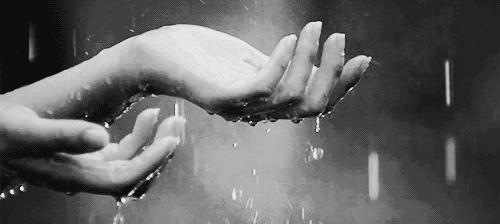 But there's something unpleasant about the rains too. Yes, the damp smell that comes with the monsoons can be a big mood dampener too. The dampness brings out a musty smell inside our homes. The walls, cupboards, carpets, shoes, bathrooms emanate stale smells. Even the car interiors are prone to a mouldy odour.
And that's because the monsoon air is humid and this makes the air inside the house moist and warm too, which incidentally is the perfect environment for the fungi- mildews and molds to grow and thrive. The bad smell is caused by mold and mildew building up and releasing foul gasses. A combination of moisture, lack of air circulation (stagnant air) and darkness lets the mold / mildew and odor to grow. This odour is not only annoying but is detrimental for health and can cause allergies and breathing problems too.
Simply drying/vacuuming/ airing out the area of the house that smells musty may not be enough to completely eradicate the smell. Fortunately, there are simple and easy ways to combat this problem of bad odour inside our homes.
Last week, when rain Gods finally decided to bless our hot state of Rajasthan, both KG and I were traveling. So, when we entered our home which was closed for a week in our absence, we were greeted with that musty smelly air.
I tried the Ambi Pur Air Effects Air Freshener – Blossom & Breeze variant. It is a handy and

easy to use pack. As I sprayed the air in a sweeping motion throughout the house, a mild yet pleasant smell filled our home. What I liked was that this smell was soothing and calming and not overpowering. Strong and overpowering aerosols trigger a non-stop sneezing fest for me. So, this mild and soothing smell gets a thumbs up from me.
True to its words, Ambi Pur Air Effects Air Freshener, eliminated the odours and freshened our home. It appeared that it actually swept away those stale and stifling odours as a fresh scent lingered behind.
Later in the evening, when we cooked our dinner and the house was smelling of the strong garlic tadka, I sprayed it once again and in no time we were able to get rid of the odours.
Ambi Pur Air Effects Air Freshener can be used to get rid of any trace of the intrusive paint odours or wet dog fur smells too. The fact that it lasts for 4-5 hours is a bonus too.
Priced at Rs. 220/- for 275 g , Ambi Pur Air Effects Air Freshener is available in stores and online too. So keeping the house fresh even on the most humid days is no longer a challenge. Say goodbye to odours and smells this monsoon and bring in the freshness with Ambi Pur Air Effects – Blossoms and Breeze Air Freshener.

I am blogging for #SmellyToSmiley activity atBlogAdda.com in association with Ambi Pur