Quote Challenge : Day 2 of 3
Soumya from Life of Leo has nominated me for the 3 Quote Challenge. Today, I share my favourite quote for Day 2.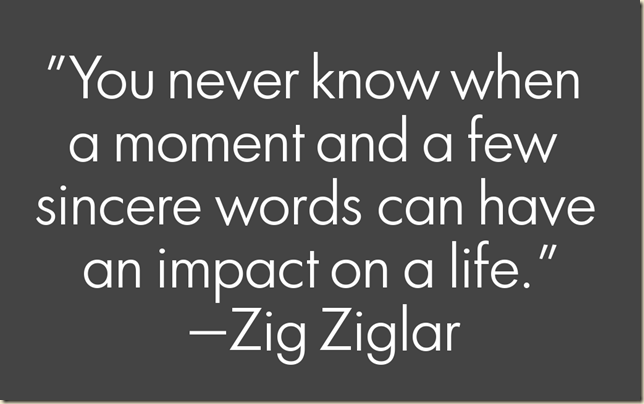 This is something that I have experienced so many times. A kind word by a friend, a warm smile by a co-passenger or just a patient ear has done wonders to my day. It is true that one small, thoughtful gesture can make a big difference in someone's day/life. It can can have a bigger effect than we could ever imagine.
I remember reading this on Corinne's blog…A man who jumped off the Golden Gate Bridge, left a suicide note "I'm walking to the bridge. If one person smiles at me on the way, I will not jump." Sadly, no one smiled! This is something that will stay with me for a long long time. Wish, somebody had smiled at that man, that day!
Also, I believe in the law of karma, which says that what goes around comes around – and with kindness it really does. Research has proven that being kind to others increases our own levels of happiness as well as theirs. So, keep on increasing the karma points in your life and encourage someone who needs it, be generous with compliments, say something nice to someone, be someone's cheerleader… and make a huge impact on someone's life.
Thank you Soumya for nominating for this awesome challenge.  And now I nominate Genevive, Rajlakshmi and Ma'am Usha Menon. Looking forward to read your take on this challenge!
This is what the 3-Day Quote Challenge is all about.
1. Post one of your favorite quotes (different quote on each day) on three consecutive days. The quote can be from your favorite book, author, or your own.
2. Nominate 3 bloggers to challenge them.
3. Thank the blogger, who nominated you.