It's Easy at ezebee.com
You have an awesome product or an outstanding service, but that's no longer enough. You need a platform that enables you to get seen and heard. In this digital age, there is no shortage of places to sell your product, but that's akin to getting yourself heard at a crowded, loud party with music blaring in the background.
Whether, you have turned your hobby into a business or have products or services that cater to a small niche or are thinking of exploring more avenues to sell your product or you already have an online presence but want to explore where else your product could be seen, you need to be noticed and seen. And ezebee.com is that platform that gives you just that!
Designed for small and medium-sized businesses, ezebee.con is a cloud-based, social-commerce platform that's a free online marketplace. It offers business owners worldwide free access to their own website including an international marketplace to sell directly to online buyers. And that allows the young entrepreneurs to reach a wider audience and new customer pockets.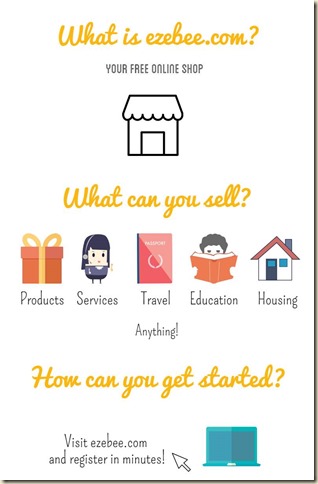 ezebee.com is an up-to-date technical platform, latest social-commerce features and a clear "mobile first" strategy. You can find DIY products, jewellery, women's fashion, careers and jobs, home and living, vintage, gift ideas, art, accessories, real estate and housing, beauty and wellness, bags, baby and kids, house and garden, material and supplies, multimedia and electronics, crafts, mobile and pad, food and beverages, workshops and courses, paper and stationary, books and much more on this platform.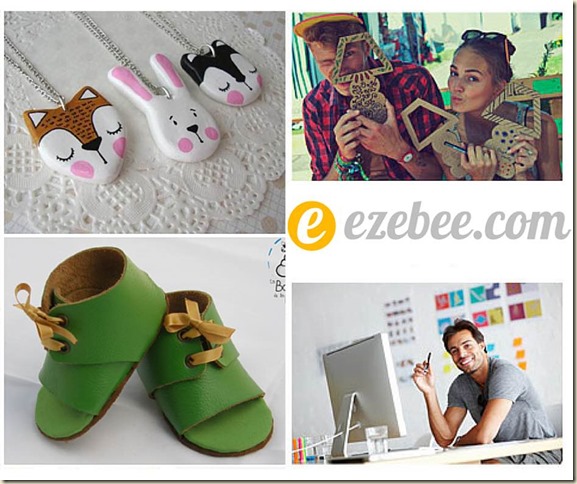 Some of the key features of ezebee.com, that I found interesting and novel are…
Pin option: Pin products from other websites, in a similar way to Pinterest, and then users will be redirected to original website when clicking on this offer in the ezebee.com marketplace.
Chat & Buy system: When you want to purchase an offer, just click on 'chat & buy' to talk directly with merchant. This means users can negotiate shipping options and prices.
Internal currency: EZB Coins enable users from all over the world to swap products without the use of money. This makes it fair for trade between countries, such as India to Europe, USA or else, and means sellers can make a fair living.
Import option: Import products to ezebee.com from any other website simply by pasting the link into the import bar and all the data including image will be uploaded in seconds.
Technical Platform: mobile first and full responsive, graph-based search engine, tag-based product segmentation, algorithmic business logic, fast and easy csv-import functions for big data and product uploads
User Interface: responsive product wall based on search history per user
Merchant features: free web-shop/page builder, chat-to-buy and payment wallet, unlimited bandwidth and product uploads, boost-function (equivalent to facebook), product scraper, automatic sharing functions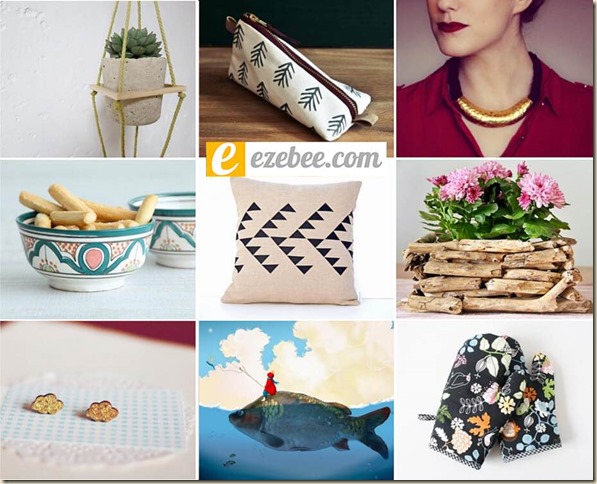 Create your online shop for free and in minutes at ezebee.com for more visibility, better amplification and connect and engage with your customers like never before.