Books #CherishedBlogfest #CBF16
I don't exactly know when my love affair with books and reading began. Since childhood, I have been hooked to the magical worlds the books created in my head.
During the earlier growing up years, we never bought books (fiction books, I mean) and borrowing them from libraries was the only option. May be buying books was not in vogue then or they were simply unaffordable. And did I devour the books from the libraries at the school, college and club house in our colony?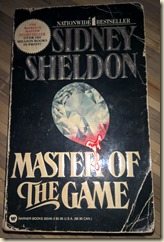 I remember, the first book that I bought from a book stall at Kota railway station. That was the year 1988. I was leaving for a trip to Mumbai with family and friends and instead of buying the regular comic books, I opted for a novel. It was Sidney Sheldon's Master of the Game. I still have this book with me.
And since then, there's no looking back. I have more than 500 books in my library cupboard and I heart them to bits. This 6 feet tall cupboard with 12 shelves is packed with books. There is absolutely no space to add more books and I am seriously looking for a new cupboard to find a new home for my new companions.
That's the Then and Now (2013 and 2016) state of my Library Cupboard
My relationship with books has undergone a lot of changes over the years. When e-books made their entry in our book world, I stuck to my old love, the physical books. Yes, I believed that there is something beautiful about owning a physical book, holding it in your hands, feeling the paper in between your fingers while turning the pages…
But then, I had to read and review a book of a fellow blogger friend and e-book version of it was sent to me. Grudgingly, I downloaded the Kindle app on my phone and read Siren Spells Danger. I simply loved the experience and I got hooked to the e-reader. Later, I won Kindle in a contest and my joy knew no bounds. I have more than 150 books in my Kindle and buying e-books on Amazon is my favourite pass time.
And recently, I came across Audible, an Amazon company which is producer and retailer of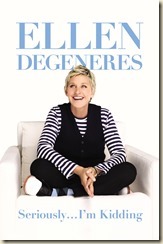 audio books. I am currently listening to Ellen DeGeneres in her book Seriously…I'm Kidding and I am loving it!
Earlier, I would read one book at a time. But today, I read 5-6 books at different points of time in a day. I read physical books and Kindle books anytime, audio book when I am doing my evening walk, Kindle app on my phone when I am on the go and reading in bed at night.
A few days ago, I had a free day in between the workshops. I read from 7 in the morning till late evening with venturing out of my room at the hotel only for breakfast, lunch and dinner. Aah! What a blissful day it was. Doing nothing and just reading and reading… I wish, I have more such days!!
I am fiercely possessive about my books and lend only when I have drilled sufficiently my T&Cs of lending books into the borrower's head. They are my prized possessions, my cherished objects.
Do you read as many books as you'd like to? What is your Cherished Object?
Are you participating in the #CherishedBlogfest?