Quirky Observations
Busy doesn't adequately describe my schedule of last fortnight. There was work related travel, general engagements at home and some more travel. During all this adventure, stress, crazy days, fun, excitement and exhaustion, I packed in lots of reading and of course my favorite, observing the buzz of life around me.
Yes, because of too much reading, there's overdose of book reviews and my blog is looking like a book review blog. I am not too happy with that, because, I like varied stuff on my blog. But, the book reviews had to be done, after all a commitment is a commitment. Thought I faltered on some deadlines, I consoled myself with 'better late than never'. Have you realized, giving such excuses/ explanations to self, are so comforting as they simply take away the pressure or guilt! Do you agree with that?
I am sure, we all have seen people keeping the transparent plastic sheet covering the seats of their brand new cars intact for quite some time. And the same goes for office chairs and even TV remotes.
But have you seen something like this…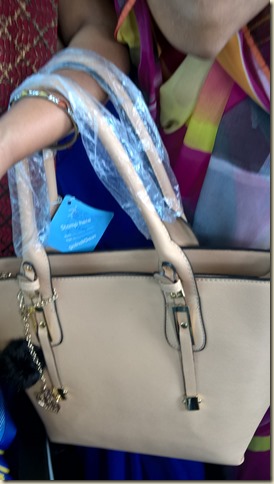 This sight was a first for me. Have never seen anybody keeping the straps of a bag wrapped in a plastic covering. What about you?
Do brand names matter? The brand manager in me firmly believes so, after all a brand helps customers know what to expect. A brand is the way the customers perceives the brand, the company and its ethos…
So what would you think when you come across this….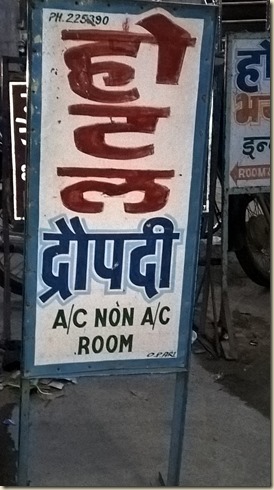 I saw this hotel in Abu Road, Rajasthan. I don't know who coined the name for this hotel or what were they thinking? What do you think about this hotel's brand name? What would be the owner's thoughts while thinking of this as his hotel's name? Let your quirky or logical reasoning flow in the comment section!