FreeCharge – Fast, Convenient, Useful & Secured
Mobile payment apps are leading the change in mobile commerce. Mobile payment is generally refer to payment services operated under financial regulation and performed from or via a mobile device. Instead of paying with cash, cheque, or credit cards, a consumer can use a mobile phone to pay for a wide range of services and digital or hard goods.
FreeCharge is India's No.1 payments app. Customers across the country use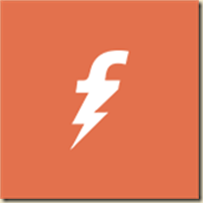 FreeCharge to make prepaid, postpaid, DTH, metro recharge and utility bill payments for numerous service providers. Recently, FreeCharge launched its wallet in September 2015 and customers are already using it to pay across all major online platforms and offline stores like Shoppers Stop, McDonalds, Cinepolis, HomeStop, Crosswords, Hypercity and even for E-Rickshaws, the list is growing by the day.
At FreeCharge, 300 odd people in the Mission Control team are working round the clock to deliver consumers first class experience. The Mission Control team which includes SRE, Dev Ops, cloud automation, cloud security & IT, the marketing group, the Analytics team, QA, The Design Mafia (UI & UX), the product managers, the payments team, the technology team, the mobile team!
FreeCharge provides the following benefits:
Simple and Convenient User Interface and User Experience
The fundamental principles that dictates UI/UX strategy for FreeCharge is 'No typing only tapping' and that the transaction should happen in less than 10 secs. The emphasis is on 'faster checkouts' in anything and everything consumer does in relation to payments.
I tried recharging my phone in less than 10 seconds, yes, you heard it right!
There are additional features like 'Bill Payment Reminder' and 'Auto Pay' that have been a direct outcome of the fundamental principles mentioned above.
High Security
FreeCharge has all systems that are in place – so that consumers can have a secure payment experience.
FreeCharge has built its own (in-house) risky transactions management platform and has a dedicated risk & security team that looks at patterns so that they are always ready to respond to any and every kind of fraudulent actions possible. The platform has been built purely on the basis of Indian data and not global data – which makes it even more robust and trustworthy.
The passwords of users are never stored in the FreeCharge system. All passwords are encrypted using one way non-reversible keys which makes it impossible for abuse. FreeCharge has actually assigned every single bank account of the country to pin codes and have a database of risky transaction pin codes.
The eye opening fact is that in terms of risky transactions FreeCharge is at 1/7th of the Indian benchmark which is better than many top financial institutions.
The systems at FreeCharge are designed to study 500-600 parameters of the mobile phone and over time have become robust to raise flags when a suspicious transaction are recorded. For example, recently when there was an attack on Yahoo, Freecharge reached out to all its users who have a registered Yahoo account and made them to change their passwords.
A 'lock-out' can happen if a consumer tries beyond 'x' times to login and is not able to login.
FreeCharge has deployed a number of proprietary technologies to deliver best in class security. It is compliant with all major security standards such as PCI-DSS compliance. The wallet has very stringent protocols on wallet velocity, device fingerprinting, device encryption and identification and hold limits which are designed to trap and eliminate fraud.
The proprietary technology 'On-the-Go-Pin' (OTP) fulfils the RBI'S mandate for two-factor authentication and does not require even a single additional investment by retailers or a customer, making the transaction secure, swifter and in less than 10 seconds!
Security is the number 1 priority at FreeCharge! It has been voted as India's most secure start-up and the 2nd most preferred wallet.
There are also various features in the FreeCharge app like WhatsApp money through FreeCharge, Speed Pay etc.
An upcoming feature, 'AutoPay' was also introduced. Users can now activate AutoPay and completely forget about their recharge and bill due dates. Also, the category of 'donations' was introduced wherein users would be able to donate money to various NGOs using the FreeCharge wallet and also get the certificate to claim tax exemptions.
Since Credit Card theft and Account Theft are commonly seen, team at FreeCharge is performing high level fraud checks to minimize and tackle these attacks.
Prompt Customer Service
Most of the customer queries and complaints are addressed within 20 minutes that they came in throughout 24 hours of the day and 7 days a week.
FreeCharge is relentlessly working to give consumers the best digital payment experience in the most secured way.
Do you use FreeCharge? Which is your preferred Mobile Payment App?