Paintings Online
Have you ever considered buying art online?
Well, now you can. Gallerist.in is your one stop shop for buying paintings online.
Gallerist.in is a leading Online Art Gallery based in India & open to the world for connecting art and art admirers. You can search and buy paintings online to decorate your home or office space.
With more than 3000 paintings, Gallerist is exhibiting the art online created by 900 artists worldwide. Gallerist.in can help you select paintings based on the theme, type, cost, idea, etc.
There are paintings on various subjects like Abstract Paintings, Buddha, Wildlife, Figurative, Floral, Folk Art, Foil Paintings, Cityscapes, Landscapes, Modern Art, Conceptual, Religious, Still Life, Portraits, Nature etc.
A wide range of drawings are available at Gallerist.in. These include Abstract Drawings, Art Deco, Conceptual Drawings, Cubism, Dada, Documentary, Expressionist, Figurative, Fine Arts, Folk, Graffiti, Illustrations, Impressionist and Minimalist Drawings.
You can select paintings designed for the various rooms of the house viz dining room, living room, bedroom and offices are available too. The paintings at Gallerist are affordable and can suit every budget.
These paintings are created by using various materials viz 24 Carat Gold Foil, Acrylic, Enamel, Fabric, Ink, Oil, Natural, Pastel, Pen, Pencil Colours, Ceramic Work, Charcoal etc. The painting surfaces are pretty varied too. There are paintings and drawings on Canvas, Ivory Sheet, Rice Paper, Thick Board, Cloth, Silk, Ply Board, Hardboard etc.
India, being the cultural hub of fine paintings, Indian painters are highly sought after when it comes to making art talk, to one and all. On Gallerist.in you can finding paintings from highly creative and talented Indian painters.
Buddha Paintings
For centuries, Lord Buddha paintings have been considered as a symbol of prosperity, and wealth. This sentiment is echoed by both Hindus as well the Buddhists
The presence of Lord Buddha in homes has been considered divine and spiritually enlightening. It encourages people to strive for the sense of peace and enlightenment, just the way the lord had done himself.
There is also another reason people place the images of Lord Buddha in their home and offices. According to Feng Shui and Vastu, keeping paintings of Lord Buddha increase the flow of Chi and bring prosperity and great fortune. You can select from a wide range of Buddha Paintings at Gallerist.in and bring serenity and calm in your life.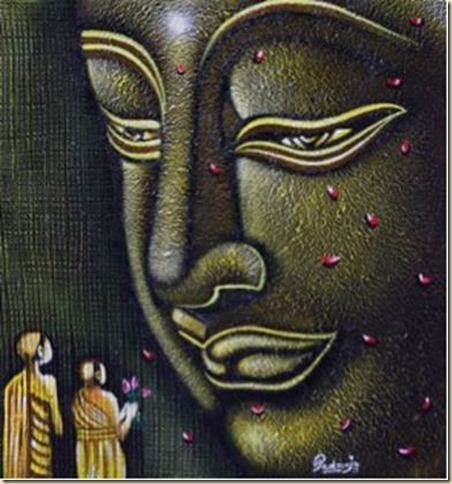 Elegant Dancer Painting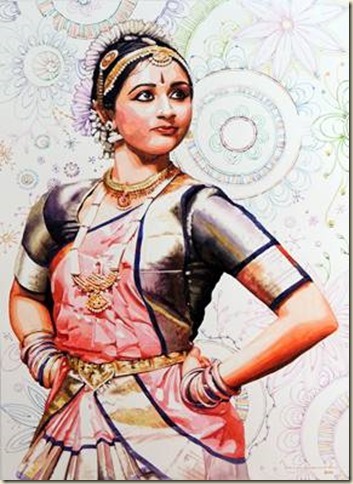 Krishna Painting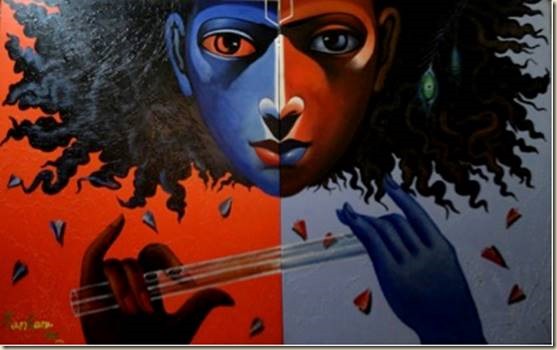 Locomotives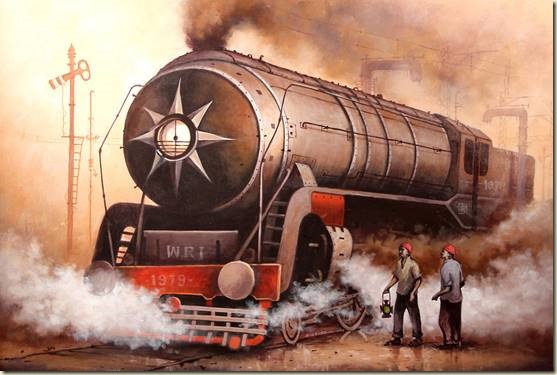 Go on and buy art and paintings online and also motivate budding artists achieve recognition and dexterity in their work at Gallerist.in. It's just a click away, log in and experience an exhilarating escapade into the world of art at Gallerist.in and make it your own.