Workplace Woes #AtoZChallenge @AprilA2Z

No one said anything. Maybe there was nothing to say.
No one even cringed. Maybe it was routine.
I had always thought that it wouldn't happen to me.
And if it did, I'd scream. I'd shriek and certainly raise hell.
But when it really happened, I was too scared. Too humiliated. Too embarrassed. Too silent.
My theme for this year's Blogging from A to Z April Challenge is Crime Stories in 55 Words.
Today's story, W is for Workplace Harassment…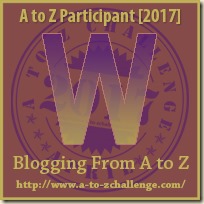 You can check out my A-Z posts thus far by clicking on a highlighted letter!