Profane Acts #AtoZChallenge @AprilA2Z

A job's what you do, when you're told what to do.
Your art is what you do, when no one can tell you how to do it. Your art is taking ownership and adding value to your job.
So, go and do your job artfully.
Remember, you can't leave. You've been bought and paid for.
My theme for this year's Blogging from A to Z April Challenge is Crime Stories in 55 Words.
Today's story, P is for Pimping, Pandering and Prostitution…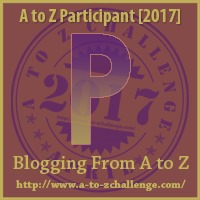 You can check out my A-Z posts thus far by clicking on a highlighted letter!
A

B

C

D

E

F

G

H

I

J

K

L

M

N O P Q R S T U V W X Y Z