Delayed Connection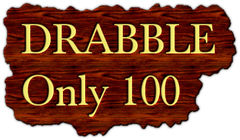 I'm sitting by the window, waiting for a piece of my young adult life to walk in through the door.
As if on cue, he's wading through the sea of tables and fellow diners.
His eyes light up on seeing me and before the pleasantries, he gives his reason for being late, just like before.
We talk about a million things and fall into an uncomfortable silence when it's time to leave.
And at that very moment, I realize that I've never stopped loving him.
I stare at him in shocked silence, when he says, "I've never stopped loving you."
Linking this to Writing Wednesdays at Write Tribe. Today's prompt is a Wordle consisting of 10 words. From these words, use a minimum of 4 to a maximum of 10 words in the post.