The One That Got Away
Today's prompt for #FridayReflections is…
"Then I wondered if everybody has that person that haunts them, the one that got away."― Marlon James, A Brief History of Seven Killings
The first thought that comes to my mind when I think about 'the one that got away' is unrequited love. But it could be about the missed opportunities, or the relationships that didn't work out, as well.
'The one that got away' brings to my mind the thought that a relationship or an opportunity should have worked but somehow it didn't turn out as per the expectations and their paths diverged.
How would one feel about 'the one that got away'? What would be the dominant feeling? Would it be regret or hurt or pain or doubt or…? Would the various 'could have been' scenarios create havoc in the head? Would the heart shed silent tears?
I remember writing a 100 word story on this very thought a few years ago, which I believe is apt for this prompt. So here's a rehash of an old post…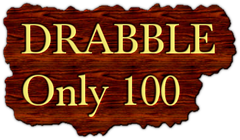 La douleur exqise*… the words that explained how he felt.
He knew that she would never be his. But when does love follow rules?
For months, he felt a heavy stone on his heart, with sad tears washing it.
The pain was killing him and he believed that he'd never get over her.
Then just like a new day, change came his way.
He realized that he was done with regrets. He had to move on.
He understood that some people can be a part of your history but never your destiny!
Slowly, he felt his heart begin to heal…
*La douleur exqise – It means, the heart wrenching pain of wanting affection of someone unattainable.
Linking this to #FridayReflections