Hero Umpire Who Saved a Suicidal Woman #WATWB
John Tumpane can't explain why he approached the woman as she hopped over the railing of the Roberto Clemente Bridge on the afternoon of June 28, 2017.

The woman told Tumpane she just wanted to get a better view of the Allegheny River below. The look on her face and the tone of her voice suggested otherwise to Tumpane, a major league baseball umpire in town to work the series between the Pittsburgh Pirates and the Tampa Bay Rays.

So the 34-year-old Tumpane reached for the woman even as she urged him to let her go. The woman struggled and asked him to let her jump. "You'll forget me tomorrow," she told him.

"I'll never forget you," he said. "You can have my promise on that."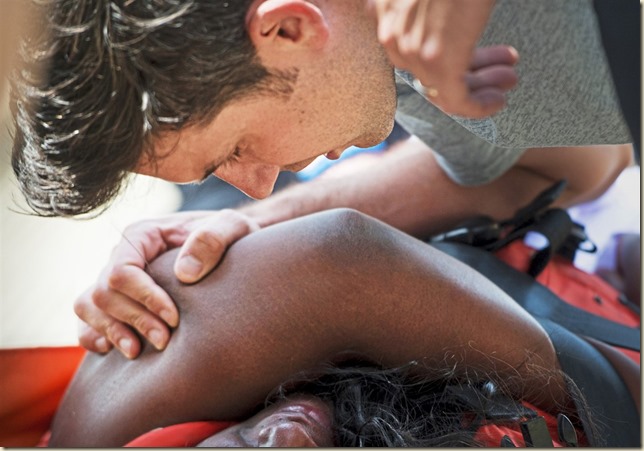 You can read the news report and listen to Tumpane's talk here.
This positive and uplifting story has touched me.
This story reminded me of something I read at Corinne's blog. It says, "A man who jumped off the Golden Gate Bridge, left a note "I'm walking to the bridge," begins a Golden Gate Bridge suicide note. "If one person smiles at me on the way, I will not jump." Sadly, no one smiled!"…
This story keeps reverberating in my head!! And more so, because 2 months ago, one afternoon, my husband's best friend's sister jumped from a busy bridge and no one noticed or stopped her!
We may never know what somebody's day looks like. We may never know what battles they are fighting. We may never know what demons they are facing. Or what life circumstances are weighing them down.
But can we be positive and supportive of people around us and connect with them?
Can we reach out to those who have become disconnected from others and offer them support and friendship?
Can we show more empathy towards people around us?
Can we lend a patient ear and a supporting hand?
This simple act of ours can be a life-saving act.
Can we bring a little sunshine into the days of those around us?
In darkness, can we be the light?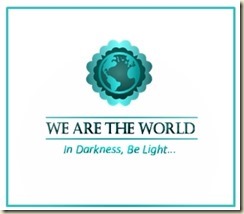 The "We are the World" Blogfest is in its fifth month of a year-long journey.
This blogfest's goal is to spread the message of light, hope and love in today's world. We are challenging all participants to share the positive side of humanity.
This month's co-hosts, Simon Falk, Roshan Radhakrishnan, Inderpreet Uppal, Damyanti Biswas and Sylvia Stein, welcome participants and encourage all to join in during future months. #WATWB is a blog hop on the last Friday of every month.
Click HERE to check out the intention and rules of the blogfest and feel free to sign up at any time between now and February of 2018.
Please SIGN UP for WE ARE THE WORLD BLOGFEST in the linky list that opens up in a new window:
Click HERE to be part of the Light.