10 Unusual Sights in Bali

Work trips are bittersweet. There's this excitement of going to a new place with plans of exploring the city buzzing in your head. But usually, these plans stay just that way, plans that is, after all, you are at work!!
When I got to know about my 3-day work trip to Bali, Indonesia, I was thrilled. Despite knowing the schedule, there was this small glimmer of hope that I might be able to squeeze in some time to check out a bit of the city.
While the days were spent working, I got the opportunity to see a bit of Bali in the evenings. Though I couldn't go hiking Mount Merapi, one of the most active volcanoes on earth, or walk through the rainforest Canopy in Kalimantan, or chase the blue flames at sulfuric lake Ijen, or drink from the fountain of youth at Goa Gajah, or watch the sunrise from the top of Mount Batur, or let monkeys climb all over you at Ubud Monkey Forest, I did roam around on the streets of Bali.
Here are some of the unusual and interesting sights and experiences from my recent Bali Trip…
1. Malindo Air needs better translators.

2. Offerings on the roads!! Small squarish open baskets made of palm or banana leaves with flowers, fruits, rice, cookies, money, oil, incense sticks etc, known as canag sari, are seen everywhere, on the sidewalks, streets, stairwells, ledges, temples, in front of shops, homes, hotels etc. These are the offerings for the Gods and the demons, to ask the good for assistance and appease the evil respectively. So one has to walk carefully without stepping on them. These are swept or thrown away to be replaced the next day.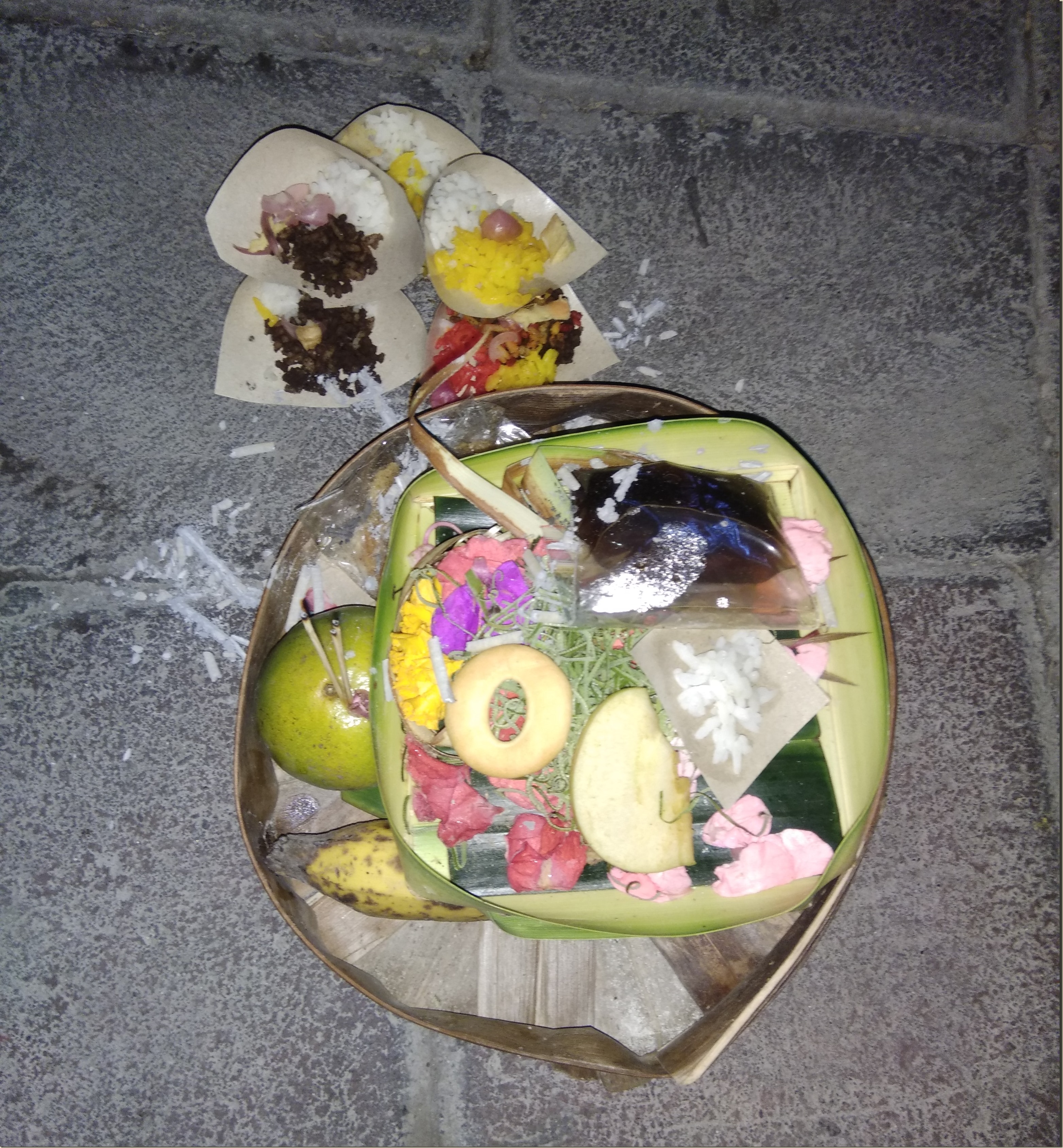 3. Udeng : I saw the hotel staff and some taxi drivers wear Udeng. It is headband for a Balinese man. Udeng is used by the Balinese, during traditional and religious ceremonies and gatherings and can be worn every day too.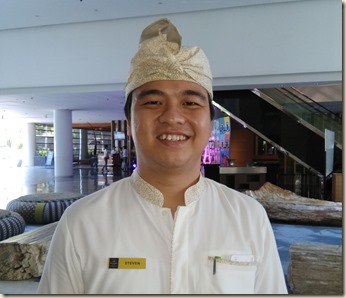 This is the ever smiling Steven from The Stones – Legian Bali, Marriott's Autograph Collection Hotel, wearing Udeng.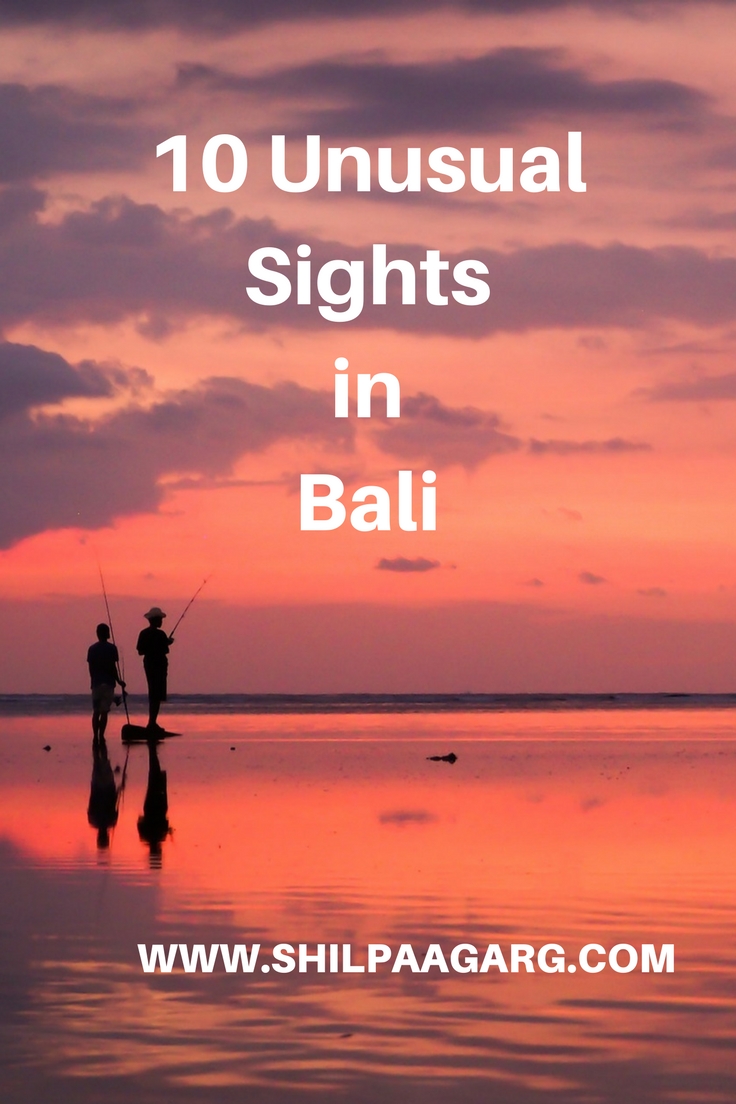 4. The currency that makes you feel super rich: When our driver asked us for 2 lakhs for the drive from the airport to the hotel, we were pleasantly shocked cum surprised.
The Indonesian Rupiah is available in the denominations of Rp. 5,000, 10,000, 20,000, 50,000 and 100,000 as bills. Rp.100 and 100 are in the form of coins, Rp. 500 and 1,000 are in either coins or bills. For the first time ever, I had Rp. 4 lakhs in my wallet.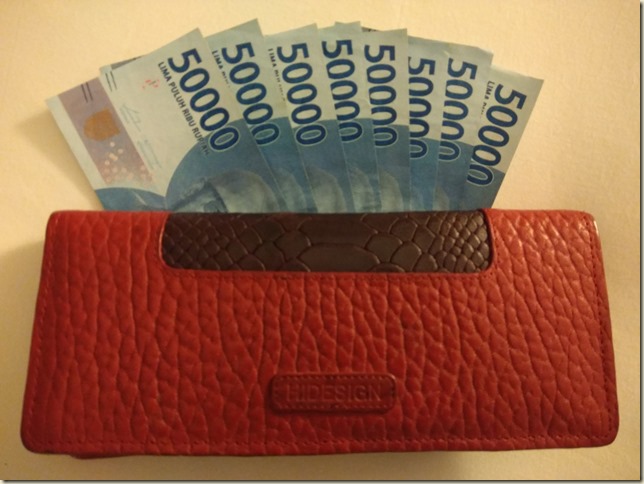 That's another story that Rp 400,000 is equal to Rs 2148 only!!
5. Amazing food at beachside and roadside cafes. Had heard and seen on TV about the Indonesian cuisine which is vibrant, colourful, rich in spices and full of intense flavours. Since, our package had only Indian food (yeah that's simply ridiculous!), I couldn't explore much from the Indonesian cuisine. But I tried Nasi Goreng, a staple dish, comprising of fried rice with a fried egg on top and tons of other ingredients like prawns, chicken, vegetables, chilies and more at just about any local eatery. This can be had at breakfast, lunch and even dinner.
Seafood is pretty popular in Bali and we had seafood cascade consisting of tuna, snapper, lobster, squid and prawn which can be enjoyed with local beer.
6. What's that in Absolut Bottles? No, it's not what you are thinking. In Bali petrol is sold in Absolut bottles along the roadsides. They say that the petrol pumps are far in the city so bikers can buy petrol from these roadside stalls. Why only Absolut bottles, I asked the vendor. 'Absolut holds exactly one litre of petrol, other bottles hold a little more or a little less', he said in halting English.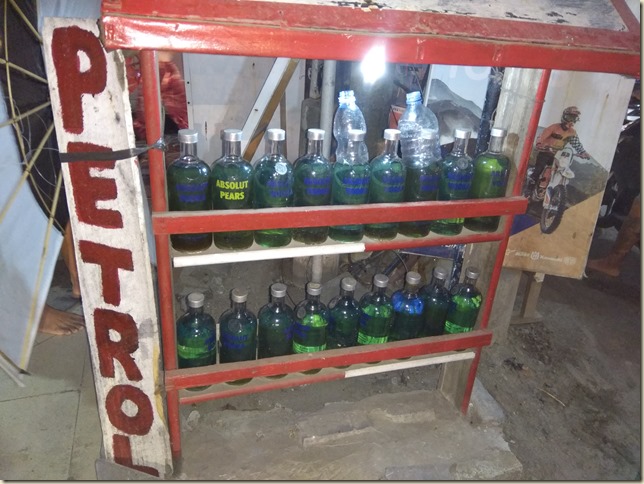 7. Art on the streets. There's something special on the walls of Bali. Yes, it's the Balinese street art and graffiti which can be seen everywhere, even on the shutters of the closed shops.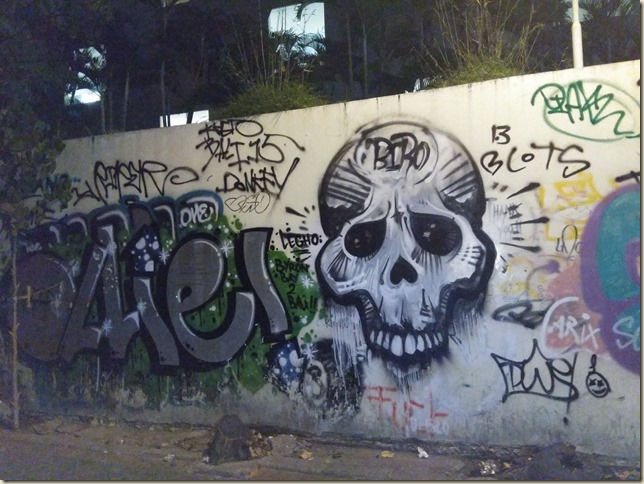 8. Beauty, beauty everywhere. As we drove from the airport to our hotel, I felt I was at a place which is an amalgamation of Kerala and Goa. The Legian and Kuta beach near our hotel was clean and so welcoming. And the aerial view from the aircraft is simply beautiful.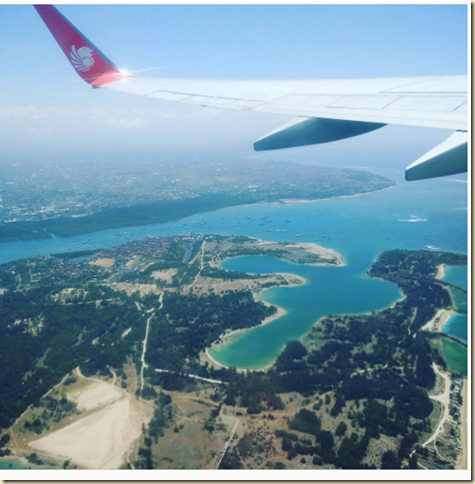 9. Shop till you drop… if you are looking for cheap and mostly fake products. T-shirts, shorts, beach wear, sarongs, wrap-arounds, sunglasses, bags, shoes, slippers, hats etc can be bought at throwaway prices. What caught my attention were exclusive shops of dream-catchers!! And there were exclusive showrooms for just slippers!!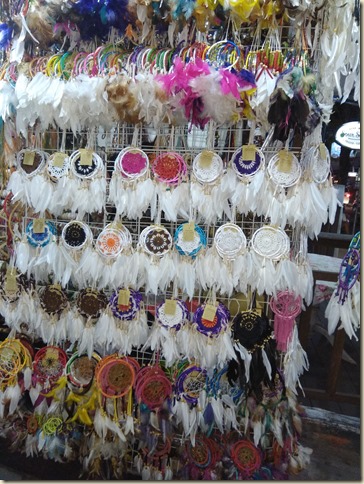 10. Souvenirs galore. Bali also has a great tradition of woodcraft. Wood carved items like masks, artifacts, toys, figurines can be seen all around. It is probably rude, but I cant help but share these phallic souvenirs which are hung in huge bunches like grapes everywhere.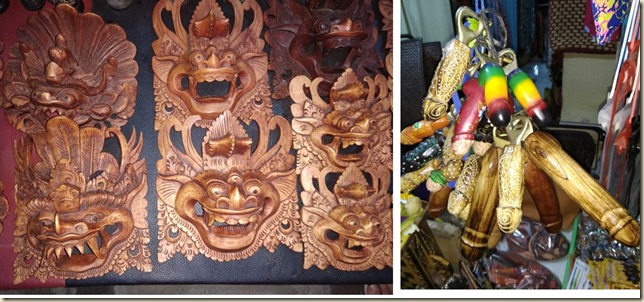 How do you make the most of a work trip?
Have you been to Bali? How has been your experience and what would you recommend if one goes for a vacation at Bali?