What Do You Treasure Most in Life?
"What do you treasure most in life?" This question was casually asked one evening during a get-together with friends. Love and support from family, friends who have been through thick and thin, some special gifts, love notes during the dating days, drawings / notes from kids, good health… were some of the responses that we heard that evening. These are priceless treasures indeed.
I couldn't share my thought that day, as I was needed in the kitchen for something. If I were to answer that question today, well… family, friends, books, some accomplishments and a very thoughtful gift from a blogging buddy, Sulekha for KG and me, would feature in my list of what I treasure.
But if I delve a bit deeper, my answer would be a bit different.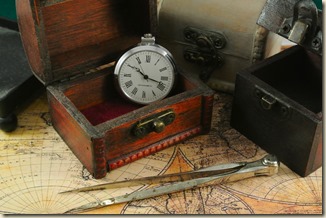 I am a sentimental woman and have always been like that. I hold close the moments and memories that touch me or bring me joy. I cherish the moment when I learnt how to rock my baby to sleep or the night when we chatted away to glory with friends or the regular things KG and I do together. All these are not spectacular or something profound but moments like these are stored in my heart as great treasures.
Today, I'd like to share two of my all time favourite treasured moments and memories…
Not All Heroes Wear Capes
Some years ago, I was thinking about the troubles that were never ending just like the bus ride back home. So lost I was in complaining to God about my life and my circumstances that I was unaware of the tears that were streaming down my face. When a warm hand touched my hand, I nearly jumped out of my skin. I turned to look into the compassionate eyes of my co-passenger. Before my brain could process a reaction, the lady said, "I don't know what's troubling you. But I want you to know that you'll get through it. Whatever 'it' is!"
Her words were exactly what I needed to hear. Those few simple words comforted me. Her words filled me with optimism and hope. And this memory is something that I treasure the most and is close to my heart.
Conversation Over Coffee
It was 2008, Aaryan was learning Abacus at an institute. Usually, I sat outside his class while he studied inside, because going back home and coming again to pick him after an hour and half was not feasible.
That day, I dropped him at his class and went to the market to do some shopping. Incidentally, that got done in a few minutes. I decided to have coffee in a nearby café. Next to my table sat a man with his coffee. I don't remember how it started, but we got chatting. We talked about so many things and laughed so much.
Soon, it was time to leave and we just bid goodbye to each other. We didn't ask for each other's names or exchanged any personal details for that matter. It was one of the best conversations I had had with a stranger and this is when I don't talk to strangers as a rule. This is another memory that I cherish a lot.
There are a lot more moments and memories like these, which I love and treasure. There are times when I don't think about these moments for a long time, but a small hint or another memory brings them right back in the forefront and envelope me in that warm fuzzy feeling.
What do you treasure most in life?
Linking this to the Write Tribe's Festival of Words
Day 1 – Prompt – Write about a treasure you have…