7 Tips for Buying Air Tickets
These days more and more people are traveling by air. It has rather become essential due to globalization and industrialization. It is also because the air tickets are now affordable, and the world is getting smaller. Anyone who has travelled by air would know that there are times when the air tickets are available at sky high prices, literally and figuratively. And there are times, when you can fly to the same destination at dirt cheap rates.
If you are a frequent traveler and cannot wait for off season or festive season to buy economical air tickets, here are seven tips that will help you ace the game.
1. Book Early: You have heard the cliché, 'early bird gets the worm', but the fact is that it is true. Booking air tickets as soon as possible is the easiest and the best way to get the best deal. Booking within three months to 30 days from departure should give you the best airfare.
2. Search Incognito Mode: Have you searched for a flight and returned to re-search the same flight a few days later and seen a massive price increase? It's true, your search history, cookies and server details are monitored by these portals. To avoid price hikes, use a private window in your browser or simply open the website from a different browser or computer, to search undetected.
3. Use Travel Aggregator Websites: No matter how good it looks; never book the first fare you see. No matter the hurry you are in, check out a few flight comparison websites before you book your air tickets. Checking these sites will give you a rough idea of which airlines fly your itinerary, what the going rate is and which restrictions might apply. Also, avoid selecting a specific date for your departure–instead select the entire month to know which is the cheapest time to fly.
4. Fly Two Different Airlines: Booking a return ticket sounds simple and hassle-free. Also, the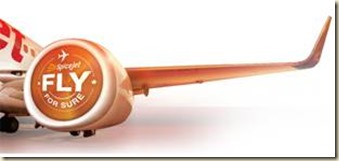 general belief is that return flights are cheaper. But the reality is different. Today there are so many airline operators viz SpiceJet, Jet Airways, IndiGo, Go Air, Vistara, Indian Airlines etc, it makes sense to check out flights offered by other airlines. Yes, it's worth it to mix and match. You will have a better deal that way. Also, you could even fly to one airport and depart from another.
5. Book at the Right Time: Book for air tickets after midnight; that's when many airlines reload their computers with discounted fares that people reserved but didn't pay for. Also, the first flight of the morning is usually the cheapest.
6. Use Offers: From time to time you get the emails and SMS from your credit card or debit card companies or wallet cash or coupon sites. Don't ignore them. Use your frequent flier award miles and travel credits. You may get great offers and discounts through these too.
7. Be Flexible: The day of the week you fly on can make a significant difference in your air fare. Tuesdays and Wednesdays are generally the least expensive days for domestic flights and Fridays and Sundays are the most expensive. Flexible travel plan is another way to save money on air tickets.
Go on and save some money and catch the travel bug and the next plane.
Happy globetrotting!
Do you follow any of these tips? How do you save money when booking air tickets? Are there any hacks for booking flights you'd like to share?