If We Were Having Coffee…23rd December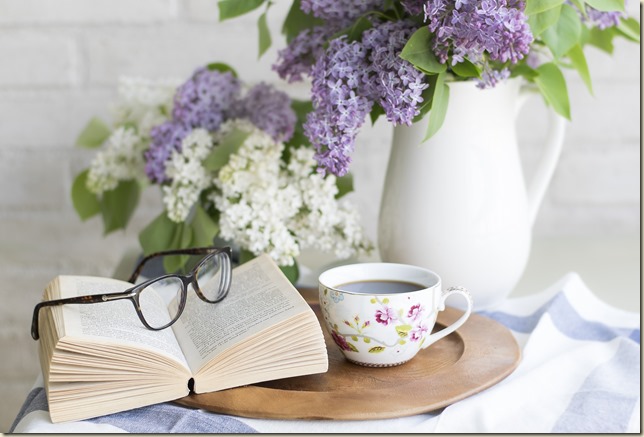 If we were having coffee, I would ask you about your week and listen to what all you have been up to too. I hope all is good with you.
If we were having coffee, I'd tell you about the things that are happening at my end. The first being that I have sprained my back and that has derailed a lot of things in my life. The pain is acute and I have trouble bending my back or standing up completely straight and I certainly can't sit for long. I have been advised bed rest but lying for long hours is painful as well. All this made me realize that any illness – no matter whether you stubbed your toe, or are blowing your nose constantly with a common cold – is painful.
If we were having coffee, I'd tell you that this forced confinement to bed resulted in two things.
#1. I read a lot. And I am glad that I'd be able to complete my this year Reading Challenges.
#2. My boys pampered me a lot. They made all meals, cleaned home, gave me my meds and hot water bottle from time to time, made innumerable teas and coffees for me, helped me get up or change positions in bed and a lot more. On one hand, I was proud of my well trained domesticated boys. I basked in the love showered by them. I was glad that they'd be able to manage things when I'll not be around. (I like to believe that they can't do without me!)
On the other hand, I was truly mad at them. The state of our kitchen was worst than a hurricane hit home. KG has this fixation of using big pans and pots and cooking everything in a complex, extravagant and a tedious way. So, the inflow of dirty utensils in the sink (created by KG) was never equal to the outflow of clean ones by AG. My poor little boy has washed more dishes in a week than I do in a fortnight.
If we were having coffee, I'd tell you that I should get a kick on my backside for cribbing. Oh, not on the backside, for that part pains a lot still. I should be truly grateful for the love, concern and support of my boys and here I am pissed that they don't manage home the way I do. I should be letting go of the mess and disorderliness but then they call it OCD for a reason.
If we were having coffee, I'd take your leave as the pain has resurfaced again and I must lie down for a while. I wish you happy holidays and hope you have a great time with your family and friends. Take care and stay blessed ♥