He Makes Learning Fun #WATWB
A good teacher is a doctor who heals ignorance and an artist who inspires creativity".
Kamlesh Zapadiya, a primary school teacher from Rajkot, Gujarat, was unhappy with the way he saw children studying. He always believed that studies should be fun and students should understand and enjoy what they learn.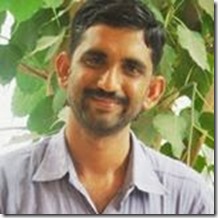 He travelled 20 kilometers daily to Jasdan  which was the closest accessible cyber café. His determination and passion kept him fueled throughout the journey. The idea of making study material in the form of a quiz was his goal. After endless study and research on educational aids, tools, and tutorials, Edusafar.com was born.
Edusafar.com has the entire syllabus from classes 1 to 10 into a quiz format.
"The idea is to make education simpler and easy to understand. Being a teacher, I understand the troubles faced by students and this site is expected to act as a tool for simpler learning alternatives," says Zapadiya. The website is managed by a team of 6 members who are all teachers in various schools of Gujarat.
The best part of this website is that the quizzes can be downloaded free of cost. "Most of the schools have computers and this quiz can be reachable at ease to every student" he says. He has also developed an app that supports students who do understand only Gujarati language.
The app contains questions related general knowledge and current affairs, thus making the students socially aware. Kamlesh's focus is to make subjects interesting and enjoyable than forcing students into mugging words from the textbooks.
The quiz format on Edusafar.com has been recognized by the Indian Institute of Management-Ahmedabad. Zapadiya is recognized among the hundred teachers who have been felicitated by Gujarat Innovative Education Council and Gujarat Council of Educational Research and Training in Gandhinagar.
It is people like Zapadiya who inspire each one of us to take a stand and bring a change no matter how tough the situation is. In spite of the biggest obstacle of lack of electricity and cyber café in his area, Zapadiya has managed to produce something that is changing the lives of thousands of students.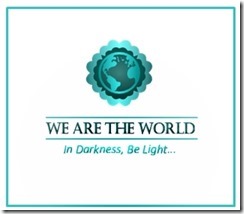 This post is part of the We Are the World Blogfest, a monthly event created by Damyanti Biswas and Belinda Witzenhausen to showcase stories of hope and light. This month I'm helping out as a co-host, along with extraordinary bloggers Sylvia McGrath, Sylvia Stein, Eric Lahti and Belinda Witzenhausen—please hop over to check out their WATWB posts as well as from other WATWB participants for a dose of feel-good to last you a whole month. You'll be happy you did!
Click HERE to check out the intention and rules of the blogfest and feel free to sign up at any time. You are always welcome!