Why You Should Not Buy Travel Souvenir & Gifts
How many key chains, mugs, hats, t-shirts, fridge magnets, bottle openers, pen stands, ashtrays, figurines, masks, postcards, plates, bangles, scarves and other sundry souvenirs and gifts have you picked from your travels around the world? Lots I believe. And where would they be lying today? Probably somewhere in a cupboard or on a shelf collecting dust. Right?
While, most of us wouldn't want to waste money, but we do throw it away when we are traveling. We buy these touristy gifts or souvenirs either for sentimental reasons or to remind us and others that we actually visited the place. Right? Let me tell you that I have stopped buying these touristy gifts.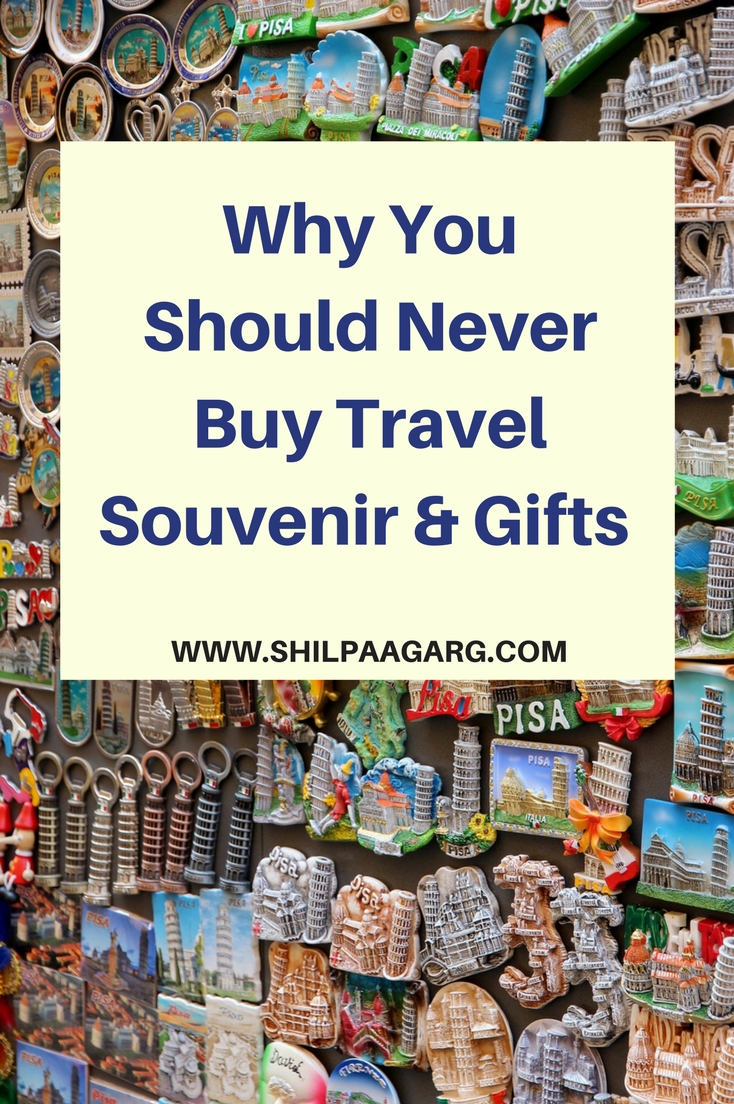 Let me share why I don't buy souvenirs and gifts and you shouldn't too…
It's a stressful activity. Buying that perfect gift for your family and friends back home can be truly stressful when you are on a vacation to relax and enjoy.
They are pointless. Sure, a flimsy wrap-around skirt looks good on a beach, but will you wear it ever again? How many ashtrays can you give to a smoker? It was exciting to buy Chupa, a dress worn by Tibetan women when we were in Leh, but guess what, it's been lying in my cupboard since the last 9 years and I have not worn it even once. Also, these gifts are so common and meaningless that if you asked the recipients they wouldn't even remember what you got for them and from where.
Tourist Gifts are not even produced in the country they represent. Thanks to commodification and globalization, many gifts sold worldwide are made in China or Taiwan.
Money used to buy overpriced souvenirs can be better utilized by having memorable experiences and creating some wonderful memories.
They take valuable luggage space. And extra luggage weight costs money too.
Some of the best souvenirs are the travel experiences and memories that you share with your loved ones which help them to connect, learn, aspire and grow.
Next time, if you don't bring these souvenir and gifts back from your trip for your family and friends, don't feel guilty. Just know that investing in memories and exploring the world is more important than wasting money on something that cannot possibly convey how much you love them.
Do you buy touristy souvenirs and gifts from your travels? If yes, what are your reasons for buying them?
My theme for this year's Blogging from A to Z April Challenge is Notes from the Road, which has my thoughts, views, experiences, tips, stories inspired by my years on the road.