They Came, Adopted and Stayed for the Strays #WATWB
They could not leave as they could not get anyone to adopt Chitty and Legs.
British couple Steve and Mary Muscroft, who came on a two-week holiday to Kovalam on March 17, 2008, recently completed their tenth year in India, all because of two street dogs.
They could not leave as they could not get anyone to adopt Chitty and Legs. "These two dogs had character. We could not walk away from them. The decision to stay was forced upon us, with no one to look after the dogs," says Steve.
It was only in 2013 that they founded the NGO 'Street Dog Watch,' but even before it was formally started, they had begun rescuing, vaccinating and sterilizing dogs. Steve bought a motorcycle only to feed dogs. Today, their home at Mukkola has 100 dogs, and according to Steve, all but one speak English. "One dog can understand only Malayalam instructions. That one was 10 years' old at the time of rescue," he says.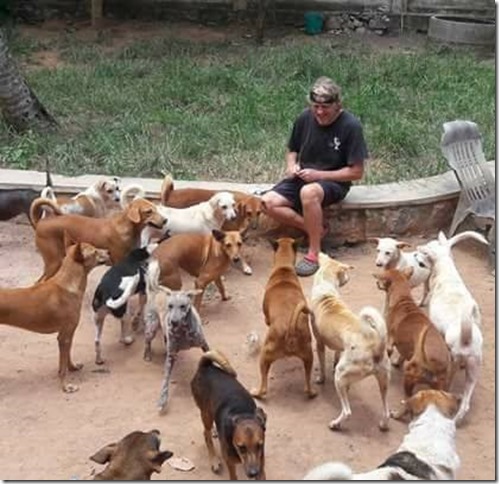 They have seen through 1,531 sterilizations, 322 adoptions and 2,483 vaccinations. All this, employing a team of five, and some good Samaritan volunteers, including a doctor.
The couple nurse ill dogs, carrying continuous checks to see the improvement, and have no shortage of food and water.
To help with all the costs, this British couple regularly holds fundraisers and have also been helped out by family, friends, as well as tourists who've donated to the Street Dog Watch. They are also in the process of working with the local government to try and have an official license granted for the work they do."I want Street Dog Watch to become self-sufficient and get the local authority to help with the bill. It's so the money people give us can go on treats for the dogs, rather than on basic care," Steve says.
Steve and Mary's NGO is looking to raise money through crowdfunding, to bolster their animal birth control and anti-rabies efforts. They wish to have a puppy house and a dog retirement home under one roof.
They may not have stayed in Kerala if it were not for the dogs. "The dogs took our life in a different direction," says Mary.
Mary and Steve have put themselves out there selflessly for the stray dogs and are spreading the light of love, care and humanity. More power to them.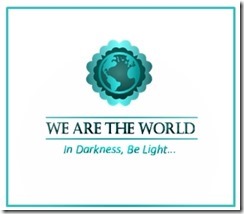 This post is part of the We Are the World Blogfest, a monthly event created by Damyanti Biswas and Belinda Witzenhausen to showcase stories of hope and light. This month I'm helping out as a co-host, along with extraordinary bloggers Peter Nena, Inderpreet Kaur Uppal, Roshan Radhakrishnan,Sylvia McGrath and Belinda Witzenhausen —please hop over to check out their WATWB posts as well as from other WATWB participants for a dose of feel-good to last you a whole month. You'll be happy you did!
Click HERE to check out the intention and rules of the blogfest and feel free to sign up at any time. You are always welcome!