7 Reasons to Subscribe to Netflix
A second back to back post on Netflix! I am sure this thought must have crossed your mind on reading the title. Well, let me assure you that this isn't a sponsored post.
If there's one bill I am happy to pay, it's that of my Netflix account. I am watching movies and series on Netflix since the last 6 months and couldn't be happier with the service. In this post, I am sharing why I love it and why you should subscribe to Netflix too.
#1. Unbelievable Selection of Movies and TV Series : Netflix has thousands of movies and TV show titles to choose from and stream instantly. There are old classics to new releases with classification of the titles by genre.  It's not just movies and TV shows, you can also watch Documentaries (I watched Wild Wild Country on Osho recently), Stand-up Comedy (watch Netflix Original Vir Das)and Slow TV (Slow TV is any kind of television coverage that occurs in real-time. I watched Train Ride Bergen to Oslo, which covers a seven hours journey from Bergen to Oslo through the lenses of four cameras, both on the interior and exterior of the train and found it truly fascinating.)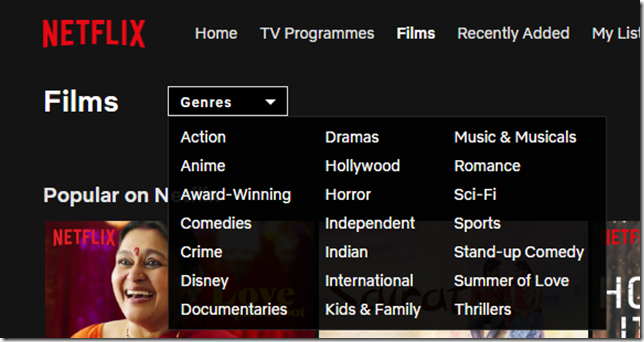 #2 Convenient : You can watch all the episodes of a TV series one after the other, so you can watch it in entirety. The episodes are listed one after the other, so there isn't any hassle of searching for them. Also you can watch it on your TV, PC, Laptop, Mobile, Tablet and more. So This means that I can watch a show on my laptop and my son can watch a movie of his choice on the TV or his mobile. So, no more fights for controlling the remote.
#3. Parental Controls : Netflix allows you to create multiple profiles and you can have one for your kid too. Netflix offers soft and hard parental controls there by ensuring that your child is not exposed to sensitive content. Parental control is provided by using maturity levels to determine what content your child is permitted to view. The maturity levels offered include the following:
Little Kids: watch movies and TV shows suitable for all ages
Older Kids: watch movies and TV shows suitable for older kids
Teens: watch movies and TV shows suitable for teens
Adults: watch all movies and TV shows, including mature content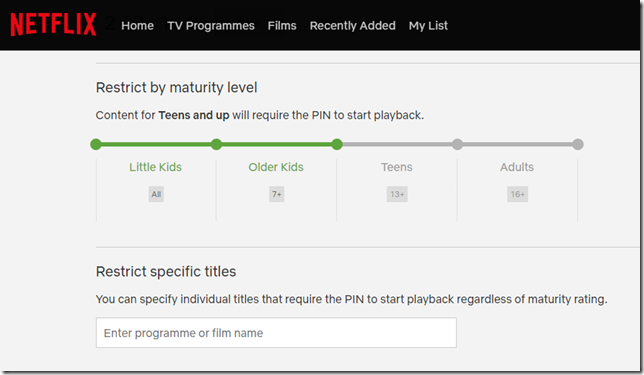 #4. No Advertisements : Yes, you heard it right. No advertisements. It's just pure entertainment without any distraction.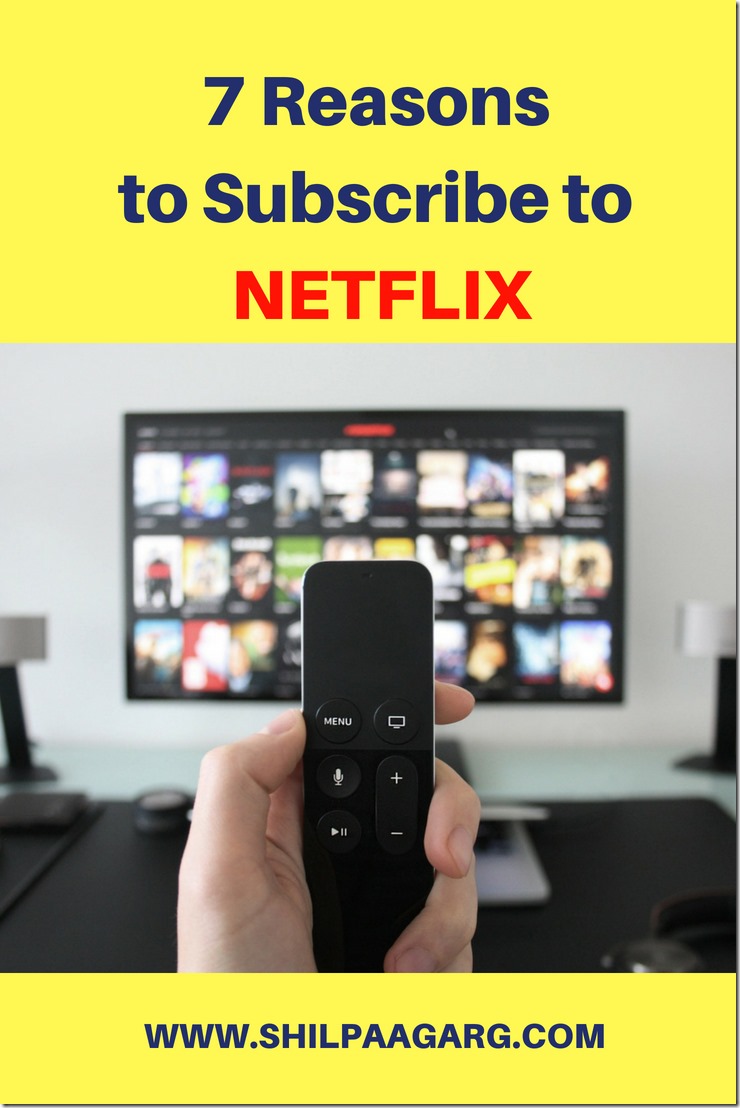 #5. Spot On Recommendations : Based on the my ratings for the show or movie and viewing history, Netflix suggests the content that it thinks I'll like. The thing is that the more you use Netflix, the more relevant your suggested content will be. And the recommendations are usually spot on!
#6.  Unedited Content : You get to see 100% unedited version of the movie/show with no bleeps and cut scenes. Also there are Netflix Originals which are shows that are only aired on Netflix.
#7. Value for Money : With three different subscription packages ranging between Rs 500-800, Netflix is pretty reasonable when you consider the number of shows/movies you can watch. The best is that you have a month-long trial offer. During the trial, you can watch as many movies and TV shows as you desire, giving you ample time to assess whether the service works for you or not.
I love watching movies and series on Netflix! Do you have a Netflix account? What is your favorite part of the service? Do you think it's worth the investment?