Superheroes of #KeralaFloodRelief #WATWB
Not all superheroes wear capes, some wield paddles and oars. The fishermen of Kerala have been the true heroes during the recent floods that devastated the God's own country.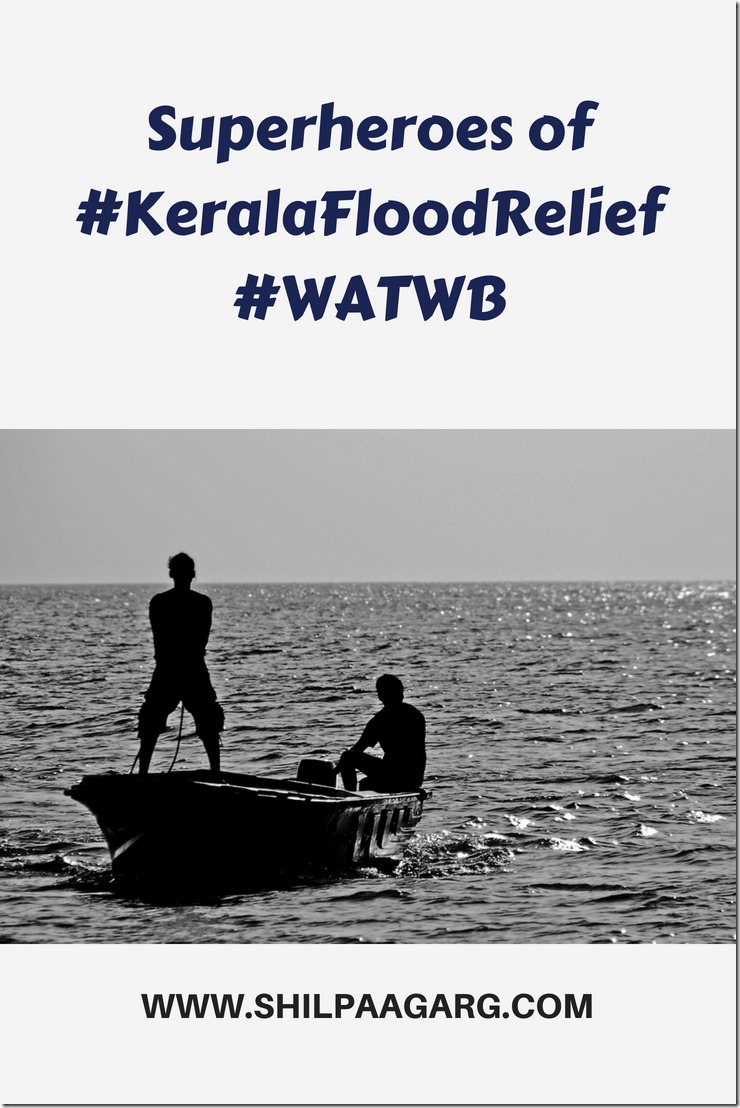 The Kerala floods, described as one of the worst since 1924, took many lives and left many homeless. While the entire state was reeling under the crisis, these "sons of the sea" turned out to be the saviors for a lot of people. Braving driving rain and raging waters, the fishermen from Kerala have rescued more than 65,000 marooned people from flood hit areas in the state during the rescue operations.
They had nothing but their strength, courage and boats to help their fellow humans. Most of them have struggled during the Ockhi cyclone in 2017 and they know very well how unruly and dangerous water can get. This made them battle inclement weather and treacherous waters in order to rescue the stranded and helpless people.
They take their boats out on rough tides and opposing flow every day for a living. So they were able to raft over the water flow in Kerala, accelerated by open dam gates in several places. They traveled in in their boats through narrow streets and carried stranded people back to safety. They not only rescued people but collaborated with the police and other relief agencies to supply drinking water, life jackets and  essentials to the flood victims. They swam across the water to places where they were not able to take boats to rescue.
Jaswal KP went a step ahead to help…
As women wearing sarees, burqa and gown find it challenging to hop on to the rafts, Jaisal KP hunched down in flooded waters so the women could step on his back and in the raft.
Putting his back into it. Quiet literally. Jaisal KP a fisherman in Vengara puts himself in water so women and children can use his back as a step into the boat. 600 fisherman helping out in #KeralaFloods the unsung heroes. #Salute pic.twitter.com/DXo1CbKIs2

— Shreya Dhoundial (@shreyadhoundial) August 19, 2018
In the face of such adversity, tireless and selfless act of the fishermen from Kerala is truly inspiring.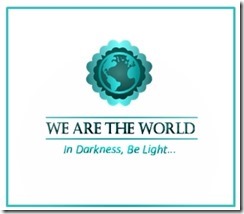 This post is part of the We Are the World Blogfest, a monthly event created by Damyanti Biswas and Belinda Witzenhausen to showcase stories of hope and light. This month I'm helping out as a co-host, along with extraordinary bloggers Simon Falk, Andrea Michaels, Sylvia Stein, Belinda Witzenhausen. —please hop over to check out their WATWB posts as well as from other WATWB participants for a dose of feel-good to last you a whole month. You'll be happy you did!
Click HERE to check out the intention and rules of the blogfest and feel free to sign up at any time. You are always welcome!