If We Were Having Coffee… 14th February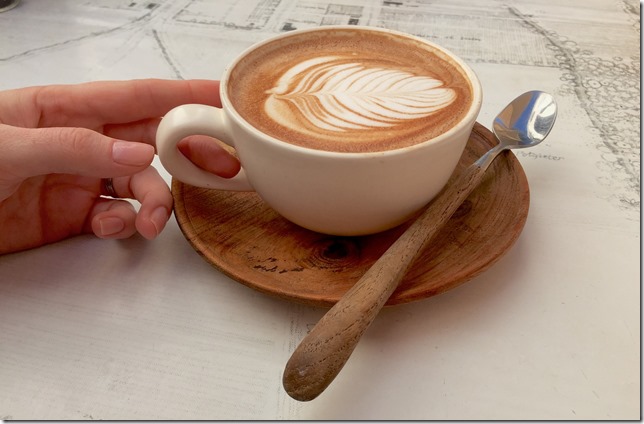 If we were having coffee, I'd wish you a cheery hello and thank you for stopping by for a bit of catching up over coffee. Oh, if coffee isn't your elixir,  you may grab a beverage of your choice. So pick your cup and pull up a chair. So, how have you been! Hope all's good with you!
If we were having coffee, I'd share that I am in somewhat of a blogging drought. I want to write, but as soon as I open my laptop, this 'don't-feel-like-writing' feeling overpowers me. I meekly give in to this inner voice and get back to reading or doing something else. While I am happy that I am reading more and I am productive in my work sphere, but there's this massive nagging feeling at the back of my mind that I haven't updated my blog. What could be the reason for this disinterest in writing on my blog? Is it laziness? Procrastination? Lack of inspiration? Lack of discipline? I don't have a clear answer to this, but I certainly want to keep this space alive.
If we were having coffee, I'd share that as soon as I wrote that last line, dark and seemingly endless clouds of despair and guilt have parted above me and light of clarity is emerging! Yes, if I want to keep this space alive, I have to make it a priority. I cannot let the emotional excuses rule my life, because these don't get anything done. If I am serious about writing, I have to buck up, sit down, and write on… Gosh! Why didn't I do this earlier? But as they say, better late than never!
If we were having coffee, I'd ask you for some recommendations on Netflix. I am currently watching Powder which is a series on fight against drug abuse in India. It's an interesting series with some great acting. I have fallen in love with Pankaj Tripathi. He is such an amazing actor. He is so impressive with this subtle yet powerful presence even in Mirzapur and Sacred Games. I also watched Once Again, starring Shefali Shah and Neeraj Kabi. It's a beautiful love story of a widowed restaurant owner and a lonely film actor. Love and Shukla, Manto and The Silence are interesting movies too. Four More Shots Please! has piqued my interest and I would like to check it out on Amazon Prime. Have you watched this series?
If we were having coffee, we would have been draining the last dregs of our cups, and it would be time for us to say goodbye. I wish you are having a great week and that you will stop by the comments and let me know what you've been up to!
Until next time… ciao!