Books I Read in January 2019 – Mini Reviews
One thing that is going right for me in this new year is my reading. I am glad that I am doing an above average amount of reading lately. Touch wood! Today, I am sharing some quick mini reviews of the books that I have read in January 2019. And I am hoping to make this as a monthly feature.
Okay, here we go.
BRING ME BACK by BA PARIS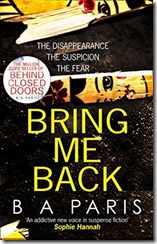 I loved BA Paris' first book, Behind Closed Doors. It is one of the best psychological thriller that I have ever read till date. It was un-putdownable and simply perfect! Her second book, The Breakdown was not that bad. But Bring me Back was not convincing enough. The twist ending didn't pack too much of a punch and did not satisfy the thriller fan in me. An OK read.
EROTIC STORIES FOR PUNJABI WIDOWS by Balli Kaur Jaswal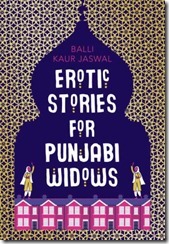 Read this for the prompt 'book recommended by a celebrity' and that it has an intriguing title and that it has got rave reviews. The book addresses many issues of the Punjabi widows in Southall, is thought-provoking and is hands down funny and interesting. Highly recommended.
LET IT SNOW by John Green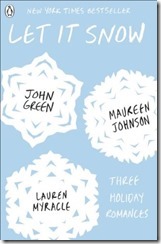 It's a collection of 3 holiday romances by J Green, L Myracle and M Johnson. Such cute, heat-warming stories. Loved all of them and the best was how all the characters come together in the end. It's a perfect Christmassy read.
WHO LIVES, WHO DIES WITH KIDNEY DISEASE by Mohammad Akmal, Vasundhara Raghavan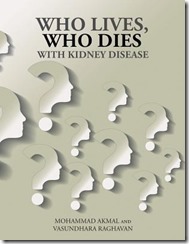 Who Lives, Who Dies With Kidney Disease has real life stories of people who have dealt with the Kidney disease. In this book there are some 20+ stories of people from all over the world who have experienced the disease. Some people lost the battle while some challenged this chronic disease and lived a reasonable normal life. This is an informative, insightful book and is a must read for anyone who isn't aware of chronic kidney disease and also for those who are dealing with it.
LADIES COUPÉ by Anita Nair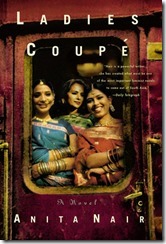 It's a story of six women from different walks of life who happen to be in a ladies coupe of a long distance train. They bond with each other and through their life stories reveal the dilemmas that women face in their different relationships. It is a journey towards self-discovery and self realization.
MALICE by Keigo Higashino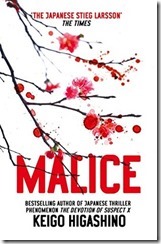 I am a huge fan of Japanese author, Keigo Higashino. I loved The Devotion of Suspect X, Salvation of a Saint and A Midsummer's Equation. But I have mixed feelings about this book. While the story is pretty engaging with greats twists but the motive of the various characters was a bit outlandish and wasn't convincing enough and that disappointed me. Go for it if you are looking for a light thriller.
GUARDIAN ANGEL by Ruchi Singh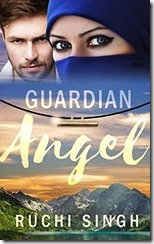 I love books that completely engulf me in the story and Guardian Angel is one such book. It's a page turner and totally un-putdownable. There's drama, action, thrill, suspense and romance that's oh! so beautiful. The characterization is vivid and realistic and the story is fast paced with twists and turns that keeps the adrenaline rushing.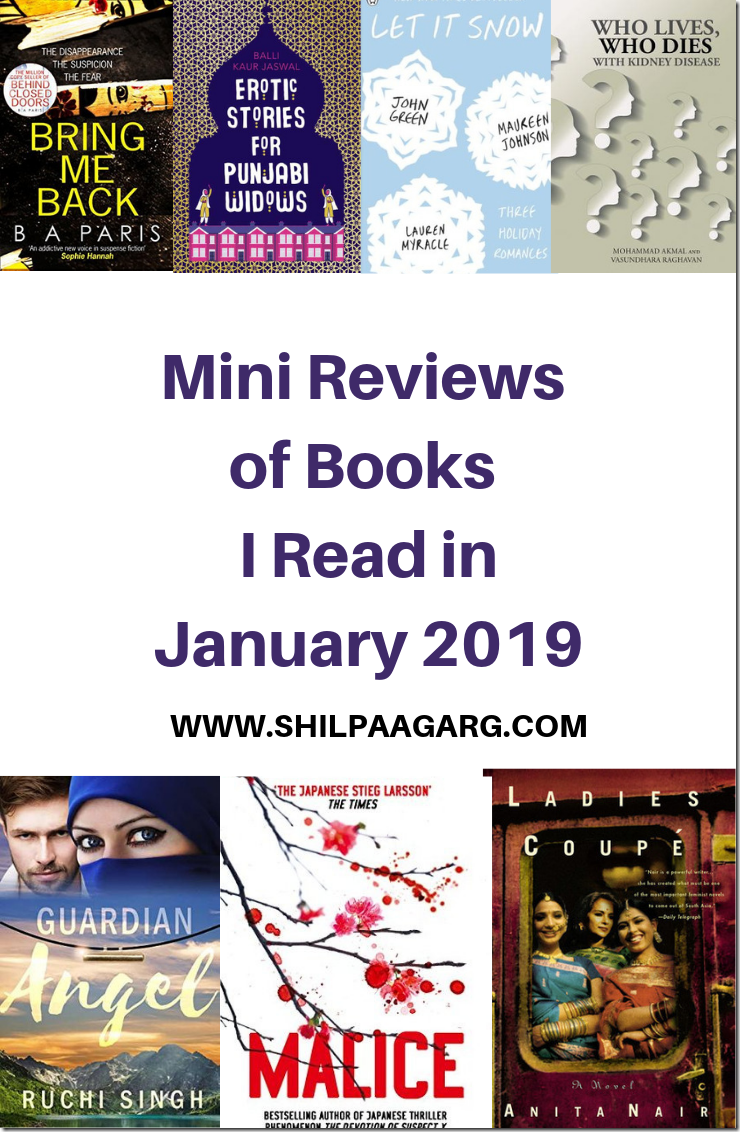 What have you been reading? I'd love to hear from you if you have read any of these books, or want to read. What did you think? Thanks a lot for visiting and happy reading!