Do You Cook in Your Microwave?
These days, microwave is an integral part of almost all kitchens.
I remember, some 20 years ago, very few people had microwaves. Whosoever had it then would keep this gadget in the dining room, covered with napkins and mats. It was rarely used and if at all it was used, it was to just to warm cooked food or sweet-dishes!
In 1999, we had gone to a colleague's home for dinner. She had cooked almost everything in the microwave. And I had seen the starters being grilled and a few things roasted too.
That was the first household, where I had seen a microwave being used in that fashion.
When we bought our microwave, we made it a point to cook everything in it. Thanks to the cookbook that we got with our microwave, we started trying out the dishes given in it and followed the instructions religiously. The results were amazing. And today, I don't have to refer the cook book for microwave cooking, in fact I make even those dishes in this appliance which are not mentioned in my cookery book. It's all based on the experience of using this gadget.  The food cooks faster, is healthy and less oily/oil free and what a convenience.
So, right from white sauce, aam ka paana, creamy vegetable dip, bread rolls, all vegetables (aloo matar / paneer / aubergine / cauliflower / cabbage / mushrooms etc) I even cook kadhi and rajasthani gatte in my microwave. I bake cakes and make rice kheer and carrot halwa in my microwave.
Here are some ways to use your Microwave.
Stuffed Bhindi (Okra/Lady Fingers)
Slit the washed lady fingers and stuff them with any filling of your choice. In a microwave safe bowl, add a 1 tsp of oil and place the stuffed vegetable neatly, sprinkle a few drops of water on it. Cover it with a lid and use 100% Micro Power for 3-5 minutes!!
Bread Rolls
Make the masala with boiled potatoes, chopped onions, green chillies, ginger, green coriander and spices. Take bread slices, soak them in water, squeeze the extra water, fill in the aloo masala and shape them in cylindrical rolls. Brush the rolls with oil and grill on the greased non-stick tawa/ microwave safe flat dish at high rack for 18-20 minutes. Turn in between for uniform browning from all sides. Imagine a healthy bread roll which is not deep fried!!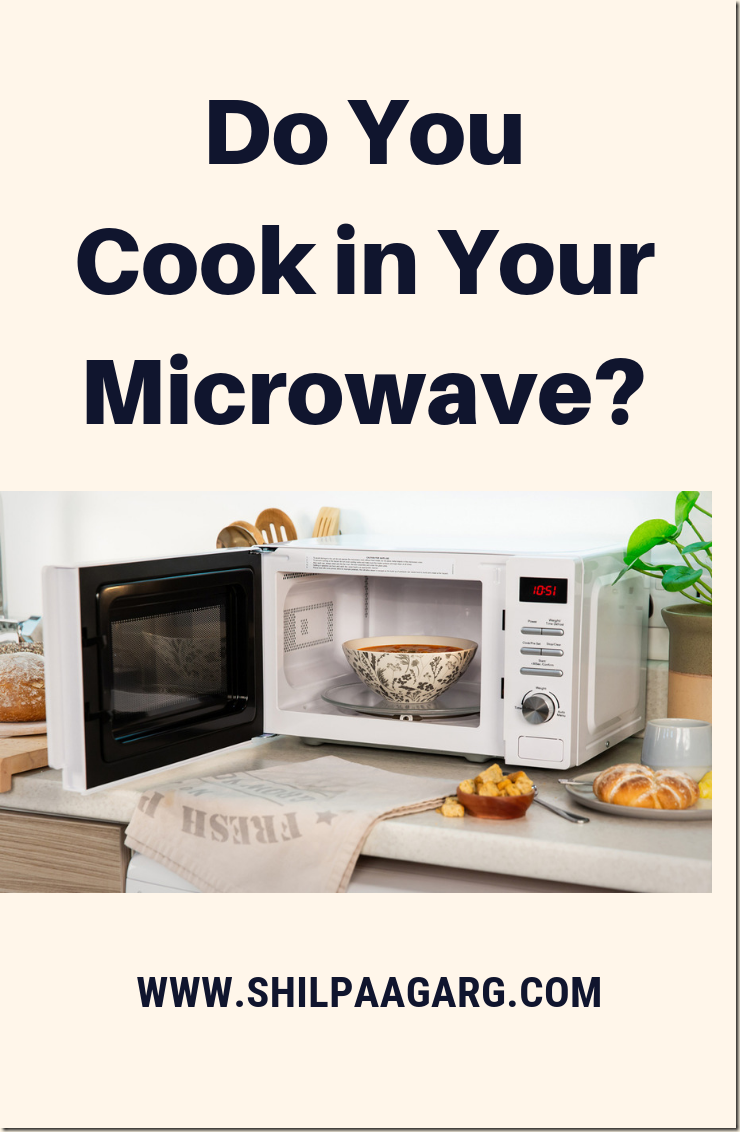 Dry Methi/Mint
If you want to store methi (Fenugreek leaves) and mint and use the dried version later. On the glass turn table of the microwave, keep the washed methi /mint leaves. Microwave at 100% Power for 5-6 minutes. Let it stand on the glass turn table in the microwave for 5 minutes. When cool, crush/powder it and store it in air-tight container. Use dried methi in any vegetable or parathas and mint for curd in any season!
Crisp Moistened Snacks
Namkeen, Snacks, Biscuits, Chips, Wafers, Cookies, when left outside for long or during the rainy season lose their crispiness and freshness. In order to make them as fresh and crisp as before, place these snacks on a paper napkin on the turn table and Microwave at 100% Power for 1-2 minutes. Allow it to stand for 3-5 minutes and then store in air-tight containers. All these snacks would be crunchier and crisp!
Microwave Cooking is far simpler, easier and convenient than the traditional Indian cooking. It cooks fast, cooks healthy as less oil/ghee is used  and also all the nutrients are retained during microwave cooking!
Do you cook food in your microwave? What do you cook in your Microwave?
My theme for this year's Blogging from A to Z April Challenge is Food Talks. Join me for some interesting, fun conversations about food experiences, experiments, basics, tips, ideas, hacks, trends and much more.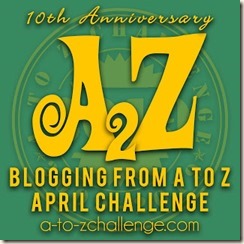 Image : Source