76-YO Harjinder Singh Runs Delhi's Only 'Auto ambulance' #WATWB
Harjinder Singh's auto looks like any other auto seen on the roads of Delhi, till you look at its rear.
Free Ambulance for Injured in Road Accidents is written in bold and red. This 76-year old runs what is perhaps the only auto ambulance in the city and it has been in service since 1978. He helps road accident victims in Delhi by taking them to the nearest hospital free of cost.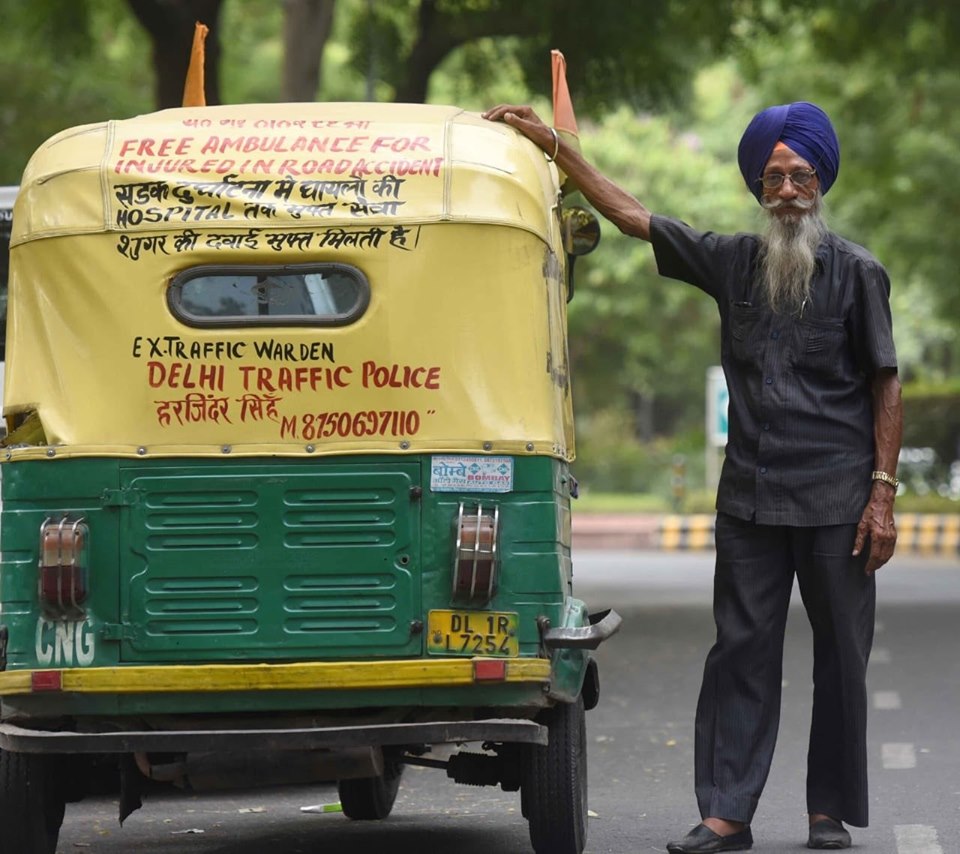 While plying his vehicle as a regular auto around Delhi, Singh has helped save hundreds of lives. On an average, he helps one victim a day. Recognising his social service, the Delhi Traffic Police made him a traffic police warden and issued multiple certificates of commendations as well.
"I feel it is a matter of privilege to serve people. If I can take someone to the hospital on time and his life is saved, my purpose is served," he shared with The Hindustan Times.
When I asked what the source of his deep commitment to the community was, Singh shared, "I remember the time when there were floods in Delhi. I, as a part of the Sikh community, I got together with many others and did seva (service) wherever I could. Though that relief work got over after a few days, but my desire to continue to help people did not. So, around that time, I started the free auto ambulance service."
The satisfaction of helping someone in need and gratitude shown by people keeps him going throughout the day.
"In so many cases, people die on the road just because they don't get timely help. People stand and look at them dying. I don't want to be one of them."
The autorickshaw that Harjinder drives has a first-aid kit that contains all the emergency requisites like bandages, antiseptic lotion, cream for burns etc. He has done a course in first aid to provide assistance in times of crisis.
People like Harjinder Singh are making this world a better place to live, through their little but commendable efforts.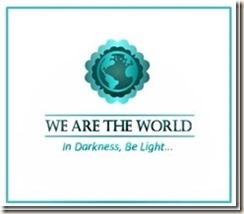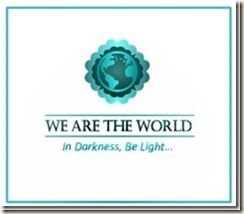 This post is part of the We Are the World Blogfest, a monthly blogging event created by Damyanti Biswas and Belinda Witzenhausen to showcase stories of hope and light. This month, I'm helping out as a co-host, along with extraordinary bloggers : Simon Falk , Damyanti Biswas, Lizbeth Hartz and Eric Lahti. Please hop over to check out their WATWB posts as well as from other WATWB participants for a dose of feel-good to last you a whole month. You'll be happy you did!