Before You're Not Little Anymore
Title: Before You're Not Little Anymore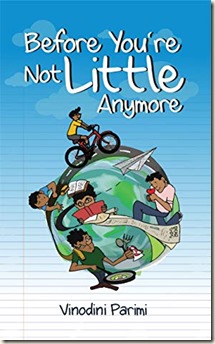 Author: Vinodini Parimi
Publisher: StoryMirror Infotech Pvt Ltd
ISBN: 978-93-88698-12-2
Number of Pages: 132
Price [INR] : 175
Genre: Non-Fiction
Before You're Not Little Anymore is Vinodini's debut book and is a compilation of letters to her adolescent son before he leaves his country to study abroad.
In this book there are 26 letters that address the A to Z of important life skills needed by youngsters to survive and thrive in life.
Adolescence, being the the transitional stage from childhood to adulthood, comes with its own set of vulnerabilities and challenges. It is not an easy time for both the parents and the youngsters. The only way to deal with the needs and problems of this age is to talk about them openly and clearly. In this book, which has letters from a mom to a son, Vinodini has picked up highly relevant topics for this challenging phase of life. She has talked about sensitive and important topics like taming anger, coping with betrayal, nurturing confidence, dealing with depression, friendship, setting goals, kindness and gratitude, love, patience, respect, values etc.
In these 26 letters, Vinodini speaks from her heart about the much needed life skills. What I liked the most about this book is that it offers reminders about the life's essentials through a personal voice. I could relate and nod in agreement to the honest, wise and practical advice on various topics. The style of writing is straight forward yet engaging as it has an interesting mix of experiences, anecdotes and reflections from the author's life.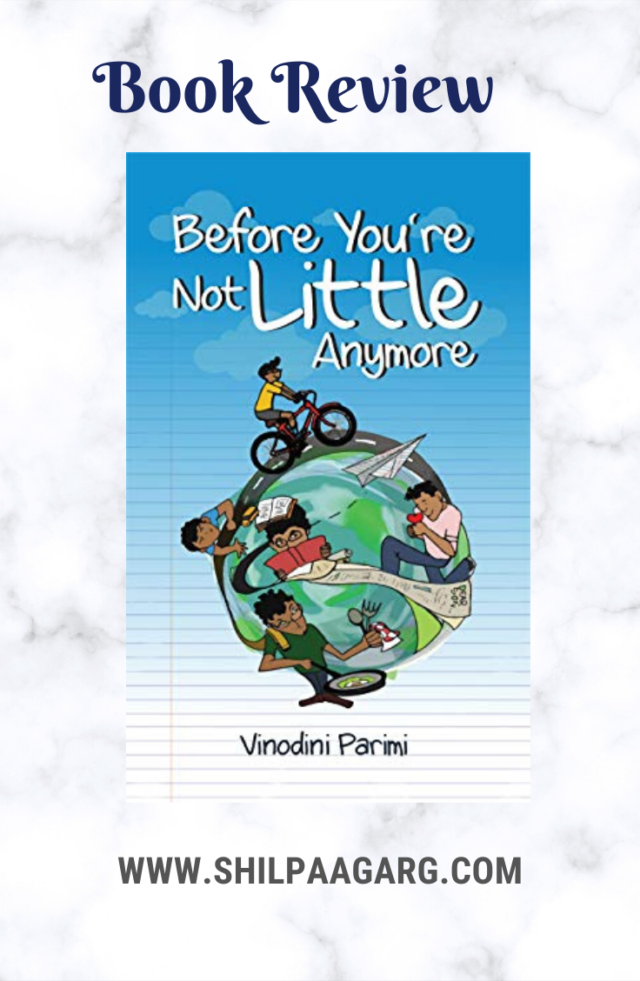 Though these letters are addressed to a son, but the ideas and insights are universal, timeless and gender independent. The book has 26 chapters, one for each life skill from A to Z. All these chapters/ letters are short, crisp and concise and communicate the message effectively. The book can be finished in one sitting but if you want to savour the author's reflections, it is better to read one or two chapters at a time.
This book is a gift from the heart of a mother to the heart and mind of every youngster. Read it and gift it your child too.