If We Were Having Coffee… 13th November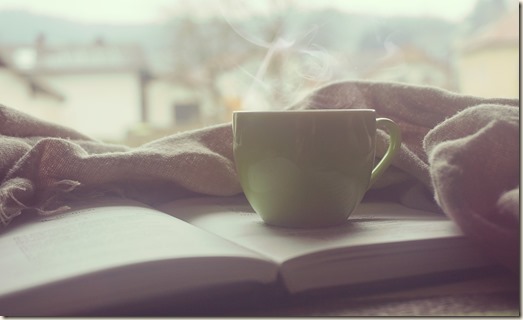 If we were having coffee, I would thank you for taking the time to meet me here over a cup of coffee. How are you doing! Hope all's good at your end.
If we were having coffee, I would share that my leg is still in a cast and I am still partially immobile. While I am pretty happy about the way I am spending my time, there are a few things that make me pull my hair out too. First, let's talk about the good things. I have been reading like crazies and am so chuffed about it. The best thing that has come out of this temporary disability is that I got uninterrupted long hours to read and that too, to my heart's content.
I have completed my HT Book Brunch Challenge and 2019 Pop Sugar Reading Challenge. The Write Tribe Reading Challenge 2019 is nearly done (just have to do a few book reviews) and I am 4 books short of my Goodreads 2019 Reading Challenge. So I still have plenty of time to spare till the end of the year and I am sure, I'll be overshooting my goal of 100 books. Woohoo!
If we were having coffee, I'd share that all's not well on our kitchen front. The downside to this confinement of mine has resulted in KG, the passionate chef and AG, the aspiring chef, taking complete control over our kitchen. Earlier, they would man the kitchen usually on the weekends and cook up a storm, literally and figuratively. Sigh! I was Ok with this arrangement. I was getting rest from cooking and getting to eat great food and thanks to my OCD for cleaning, I certainly didn't mind cleaning up the mess that my boys created in the kitchen.
But now, my kitchen certainly feels that they have over stayed their welcome and I am simply fed up of their cooking! Yes, I am tired of eating the gourmet food, every day!
All the three meals of the day are prepared and presented by my boys as if they are on Masterchef Australia. Don't believe me? Sample this… The other day, cauliflower was on the menu. For this, first the cauliflower and potatoes were parboiled, the whole spices (khada masala) were dry roasted, onions slices were fried and then grinded to a paste along with cashew nuts, tomatoes were popped in the microwave to peel their skin…. you get the drift. Who makes gobhi ki subzi like this??
And guess the number of vessels they used in making one dish? 10+!! Once it reached 10, I removed myself mentally from the situation and got back to my reading!! I would have made it with one pan and a spatula!
There's more… If on day 1, it was bread and omelette for breakfast, on day 7, it will be bread and omelette but both the bread and omelette would be cut into perfect small squares and stir fried! Yes, they don't like to repeat their dishes!
After every meal, the kitchen looks like it has been hit by a hurricane, with the dirty vessels overflowing from the kitchen sink to the adjacent balcony! I am sensing that the patience of my house help is wearing thin with each passing day and I can totally empathize with her.
If we were having coffee, I'd tell you that my friends envy me but they do not know what it is to spit out green cardamom, cloves and black pepper with almost every bite!
If we were having coffee, I'd share that after venting it all out, I realize that I am acting like a thankless annoying person. And that my boys have been handling all the affairs of the home with a smile since a month despite my complains and tantrums. I am seeing that the benefits of having a supportive husband and son certainly outweigh the rants I have just  shared.
If we were having coffee, I'd share that in another 7-8 days, my cast will come off and I can't wait to get back to my regular routine…. and of course simple comfort food.
If we were having coffee, what would you share with me? Will you empathize with me or will you give me a knock on my head!