If We Were Having Coffee… 28th January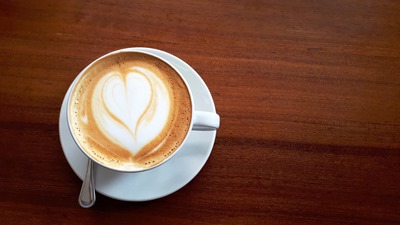 If we were having coffee, I'd wish you a hello and thank you for stopping by for a cup of coffee and some conversations here.
If we were having coffee, I'd tell you that I am feeling crushed, overwhelmed and distressed. There's a lot that is going on inside my head and I don't know from where to start. Guess, starting from the beginning would be ideal. The thing is that we got to know some 10 days ago that Aaryan's school friend D, killed himself. He was just 18. This news has shattered all of us. I feel sick to my stomach as tears fill my eyes every now and then. Aaryan is upset and keeps saying, he wouldn't do such a thing. They were together in their boarding school for 6 years. He was a brilliant student both in academics and extra-curricular activities and was pursuing a professional course from a prestigious college. It's kind of shocking that someone with so much potential is just…. gone.
Aaryan and 17 of his class mates traveled from all over the country to be there for his prayer meeting last weekend at Delhi. When he returned back home that night, I asked him about his trip and he said that it was the worst day ever. He shared that D's parents are so devastated and their grief is so deep.
I don't know how they'll cope with this big loss. Children are supposed to outlive the parents and seeing your young kid go away is a trauma that will never go away, I guess.
If we were having coffee, I'd share that loss of such a young life has numbed me and a few questions keep reverberating in my head. How could he do that? What could have happened that led him to take this extreme step? What troubled him that he couldn't find a solution and taking his life seemed the best option to him? Did he talk about his problem with anyone? I wish, he had. Because, if he had, someone would have showed him the light or offered him help and support that he needed so badly.
If we were having coffee, I'd share that wish we all realize that communicating with our family and friends is so important. Being connected to our loved ones, our community, and the world around us, is key to suicide prevention. I wish, people speak up, open their hearts, stay connected and stay positive. And above all, NEVER GIVE UP… because there is ALWAYS a way out!
If we were having coffee, I'd reiterate that it is our responsibility to look out for those who may be struggling and encourage them to tell their story in their own way, at their own pace. Offering a gentle word of support, compassion and empathy, listening in a non-judgmental way can make all the difference.So…Take a minute and change a life.
Why take a minute? Because taking a minute to observe and think can make a difference. Because conversations change lives. So, wherever you are, have that conversation that could save someone's life.
If we were having coffee, I'd ask you to pray for D's soul and keep his family and friends in your prayers.
Take care all of you and stay positive and connected always! ♥