Stories of Hope from India in Corona Times #WATWB
We are seeing some dark and gloomy days all over the world as the Corona virus continues to spread. Numbers of infections and fatalities are rising, cities and even countries are shutting and many people are being forced into isolation. But amid all the distressing news, there have also been reasons to find hope. Here are snippets of heartwarming and inspiring stories from India during these trying times that warms our hearts.
Noida police stepped up to deliver groceries and medicines to an old woman who was stuck inside her house. The police posted a video of the incident revealing that they had received a call from her husband asking them to help her as she was unwell and stuck inside her house amid the lockdown. Rising to their duty, the Noida police delivered the ration and medicines to the woman in Sector 22 of Noida.
We are committed to ensure no hardships to the needy during lockdown. After receiving a call from AK Bandopadhyay from Gaya who is stuck there, our team delivered ration & medicine to his unwell wife in Sector 22, Noida.

आज से० 22 के एक needy परिवार को राशन और दवा पहुंचाई गयी। pic.twitter.com/g6doolr477

— POLICE COMMISSIONERATE NOIDA (@noidapolice) March 24, 2020
Noticing that hand sanitisers and masks were flying off the shelves, and anticipating that the shortage would lead to more panic, Harshika Singh, the Collector of  Tikamgarh roped in 150 women from Self-Help Groups across the district to make these valuable products. They prepare up to 1,500 sanitisers daily, and their price varies from Rs 10-25. Meanwhile, masks are available at Rs 20. These women are abiding by the social distancing protocol, and the products are prepared at home.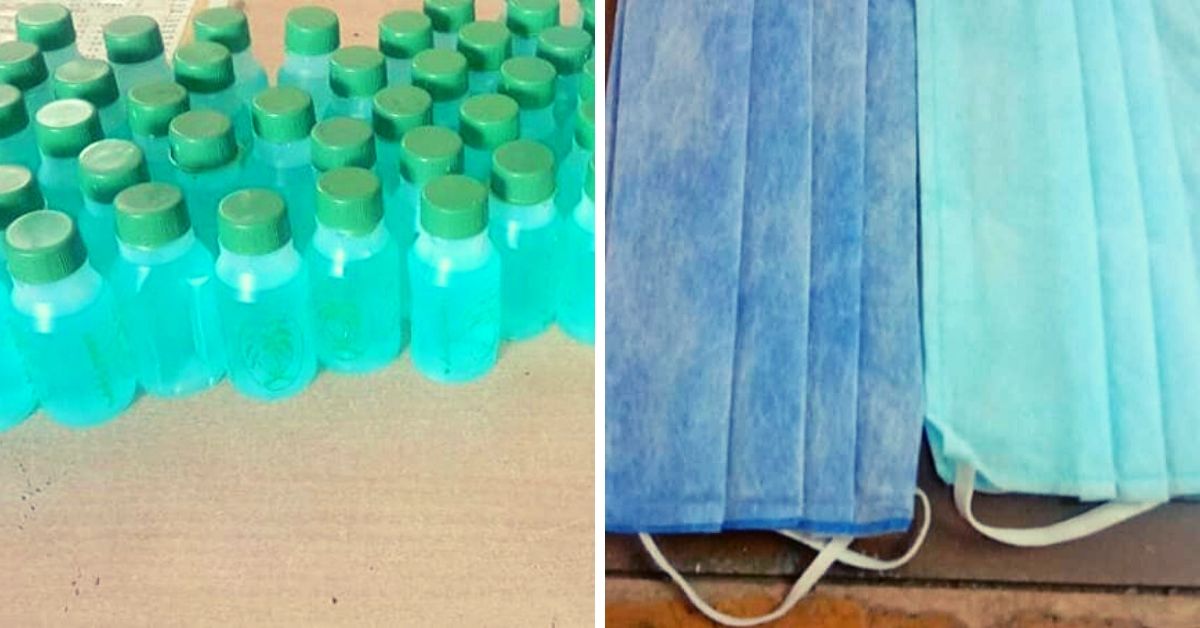 A similar move was adopted by Preeti Maithil, the DC of MP's Sagar district, who took advantage of an in-built handloom centre in the district jail. 55 jail inmates managed to manufacture 10,000 washable, reusable and double-layered cloth masks. The masks are distributed for free to frontline health workers, doctors and the police and people can purchase them at local shops for Rs 10 per piece.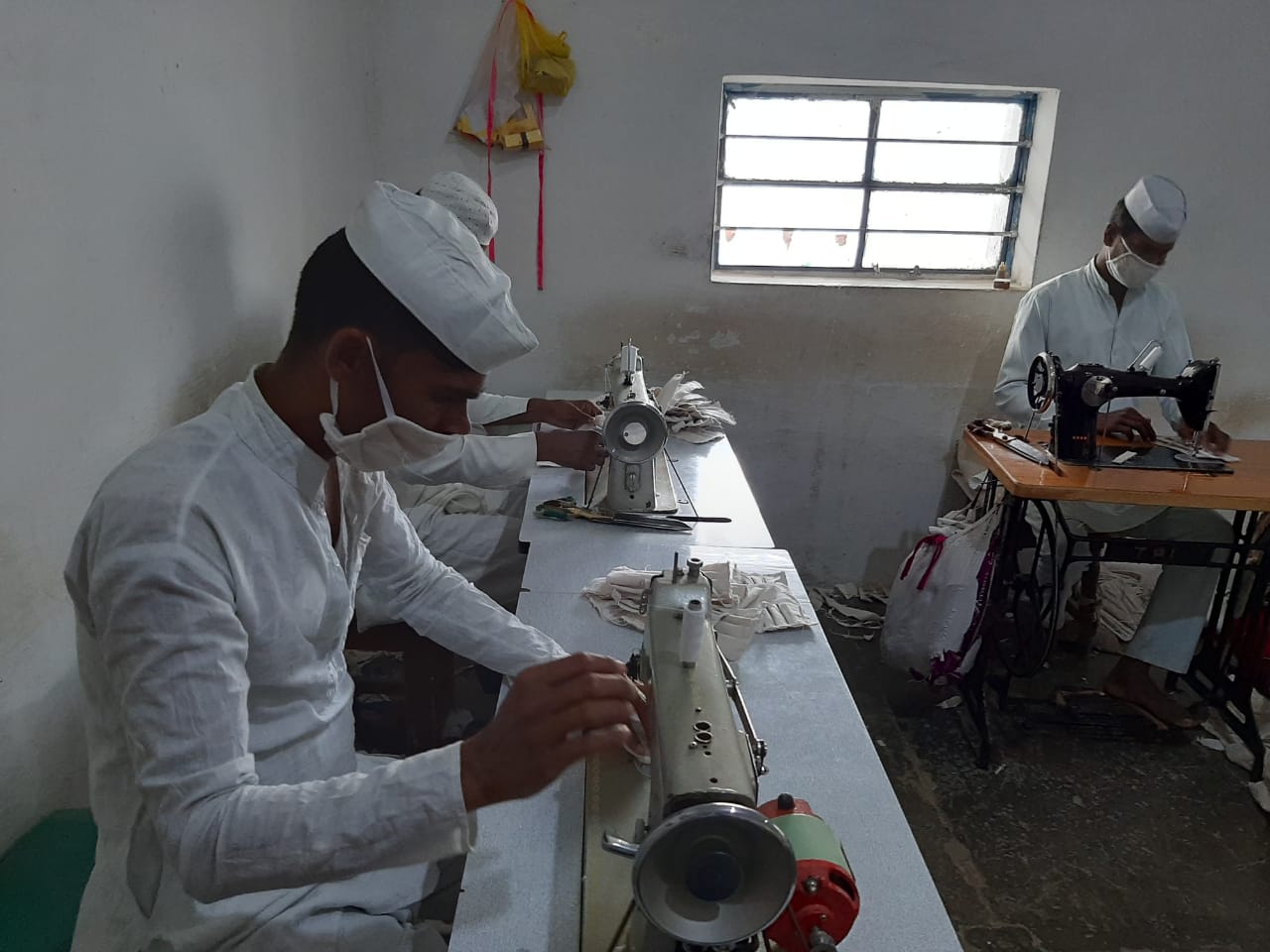 The daily wage workers are worst affected by the Corona pandemic. Some good smaritans in Jaipur are ensuring that they have food in their belly because we can fight against a virus but not against hunger.
Kudos to good samaritans of #Jaipur who braved #Corona to ensure that 3000 people bereft of income don't sleep hungry.

Distributed food packets in 30 areas, reaching out to daily wage labourers, poor & the unorganised sector -the worst hit people in #lockdown #coronawarriors pic.twitter.com/BsPhmL8TJy

— Tabeenah Anjum (@TabeenahAnjum) March 25, 2020
Mumbai-based NGO Youth for Unity and Voluntary Action (YUVA) conducted an early assessment in 20+ settlements across four locations in the Greater Mumbai area —Vasai Virar, Mumbai, Navi Mumbai and Panvel where they work. They identified over 1,500 low-income and vulnerable families in dire need of support, in the wake of COVID-19. YUVA launched its campaign 'Together We Can' to raise funds to offer emergency relief in the form of food kits to these marginalised families. The kit consists of rice, wheat, pulses, and oil, to last a week and costs Rs 600 per package. In the last three days, the NGO's volunteers have distributed these to 688 marginalised families comprising 3,440+ individuals.
Mumbai based social activist, Chinu Kwatra's Roti Ghar, has opened its kitchen to cook food for daily wage earners. 1,000 freshly-cooked meals are delivered to security guards, labourers, and rag pickers in Mumbai, Thane, Airoli, Bhiwandi. Roti Ghar will provide these meals twice a day.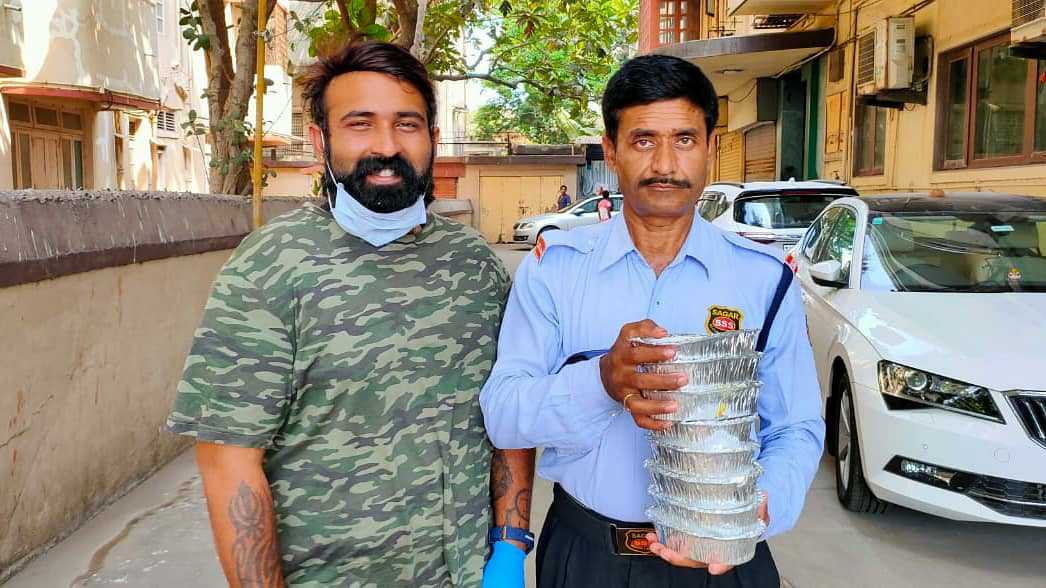 In these testing times, there are people who are reaching out to the people with a helping hand.It is heartwarming to read about messages of hope and solidarity which are springing up in unusual places.
So while we keep ourselves and our families safe by staying at home, keep calm and do spare a thought for those who are less privileged. Take care and stay at home.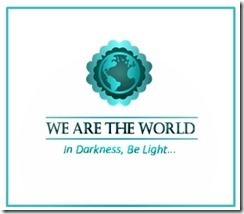 This post is part of the We Are the World Blogfest, a monthly blogging event created by Damyanti Biswas and Belinda Witzenhausen to showcase stories of hope and light. This month, I'm helping out as a co-host, along with extraordinary bloggers : Sylvia McGrath, Damyanti Biswas, Dan Antion, and Belinda Witzenhausen. Please hop over to check out their WATWB posts as well as from other WATWB participants for a dose of feel-good to last you a whole month. You'll be happy you did!