Theme Reveal – A to Z April 2020 Challenge
Yay! April is coming! And it's that time of the year when bloggers from all over the world write posts on their blogs from A to Z all through April, except Sundays.
The A to Z April Challenge started in the year 2010 and I have been participating in this mega blogging event since 2013. This year, it will be my 8th consecutive year of A to Z April Challenge.
I believe,  all bloggers should participate in A to Z April Challenge at least once. Why, you may ask. Here are my 5Cs…
Creativity : A challenge like this helps to spark your creativity and gets the creative juices flowing. It helps to explore and connect with your writing voice. When you write regularly, you hear your voice more clearly.
Connect : You get to connect with like minded bloggers from all over the world and get to read them on such diverse subjects.
Courage : Writing and reading everyday needs courage and consistency. And to ace this challenge, you need to have oodles of both.
Content : Participating in a challenge like A to Z helps in generating a stronger online visibility and builds content too.
Contentment: The sense of accomplishment on completing a daily creative practice is a real thrill.
I am looking forward to all these 5 Cs this April.
Now, coming to the theme… I did not have a theme for my first A to Z Challenge in 2013. But thereafter, I opted for a theme. My themes for the last 6 years have been:
This year my theme for Blogging from A to Z April 2020 Challenge is…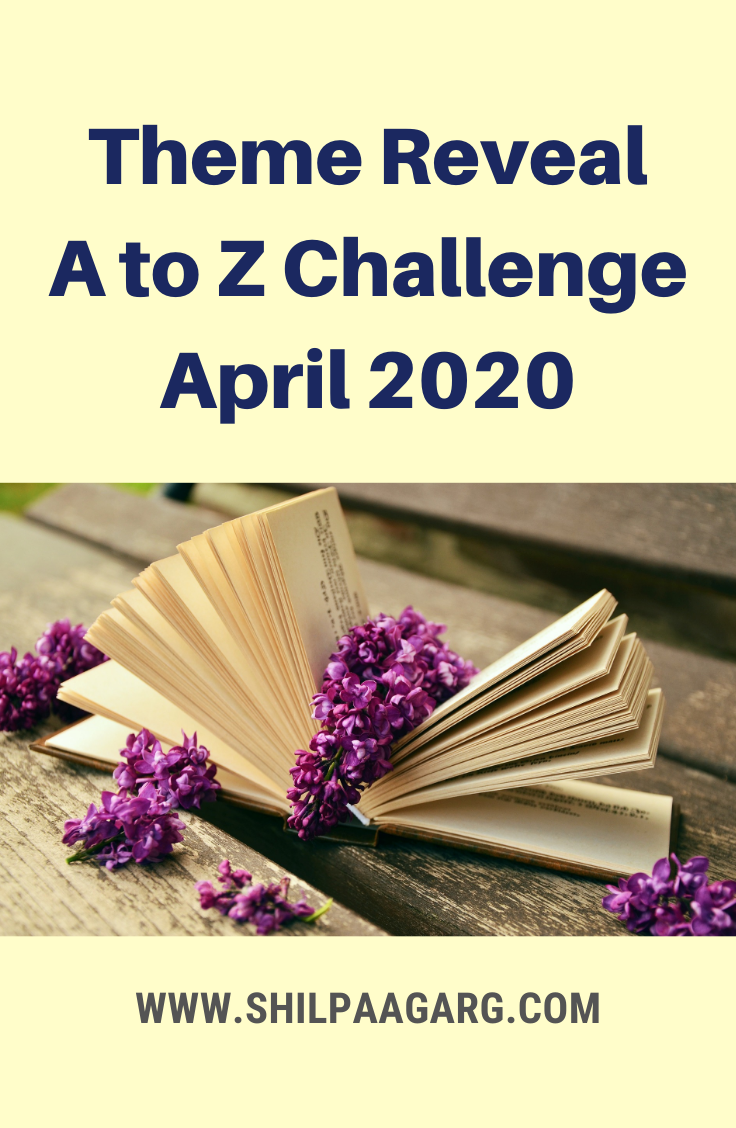 … ALL THINGS BOOKISH.
Yes, this April, I will be talking all about books. Books have been a huge part of my life. It isn't just a hobby or something to pick when I'm bored but it is a lifestyle… a way of life for me. So all through April, I will be writing about this passion for books, and reading, readerly dilemmas and readerly delights, books I love and books I loathe, bookish confessions and bookish gifts and everything that's remotely related to books
Celebrate books and reading with me this April. I look forward to seeing you around.
Are you participating in A to Z Challenge 2020? Sign-ups are open till April 5.
Do you have a theme for the month? Check out other Theme Reveals as-well.
And do check out A to Z Challenge to find more details.