Reading Books is Similar to Human Relationships
Some time back, I was reading a book. Raakshas by Piyush Jha to be precise. It's a thriller and is a story of India's No. 1 serial killer. It's about how and what made him a cold blooded, savage murderer and a serial killer at that. The story started with a bang and I was hooked to it from the word go. I read more than half of this book at one go and then I suddenly closed it.
No, I was neither bored nor tired. I had all the time in the world to read the book and yet I stopped reading it. The thing was that the book was taking me to new heights of reading pleasure and I didn't want it to end. I wanted to prolong this excitement and happiness.
And when I did pick it up again after a lot of delaying tactics and finished reading it, I felt as if I was having heartbreak. I was sad that the story could not go on and on and that it had come to an end. It was like I was mourning the end of good book. Has this ever happened to you?
Have you realized that reading is like entering into a relationship with a book? And it's similar to the relationships we have with people around us.
Here are the four different types of relationships I have had with books which are similar to human relationships.
1. You Had Me At 'Hello'
You see the cover of the book and you know that it will click with you. You read the blurb and the flirting begins and as you start reading the first few chapters, meet the characters, you are in midst of a whirlwind romance and with each turning page you fall in love deeply, in the most all-consuming way. I had this love at first sight with The Rosie Project by Graeme Simsion, Master of the Game by Sidney Sheldon, Marley & Me by John Grogan….
2. And The Spark Fades
The story in the book starts with a bang. There's excitement and thrill with turning of each page, each chapter. And when you are moving on to build a deeper connect with the story, something goes awry and it's all downhill from there. The relationship changes from intense to bland and that magical spark just fizzles away. You feel so deflated and exhausted and a bit cheated too, for you invested your time in reading this book and it leaves you unfulfilled. I have a long list of books that fall in this category. Off hand I remember Turtles All the Way Down by John Green, Murder on the Orient Express by Agatha Christie, The Tattooist of Auschwitz by Heather Morris…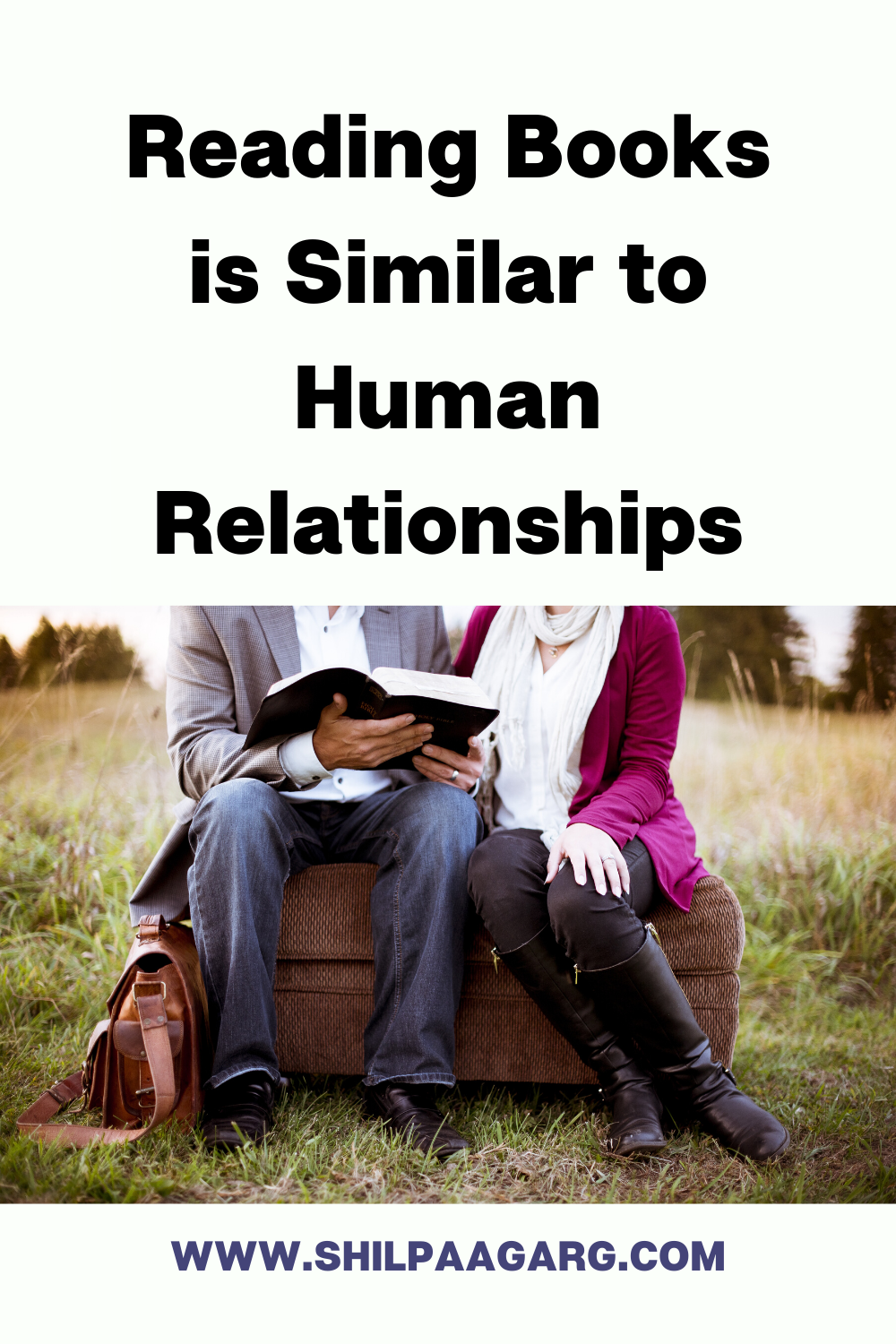 3. The Accidental Relationship
It was just a coincidence that you picked that book. It's not the genre that you read or not an author you have read before and it is just by chance you find yourself leafing through this book. And the next thing you know is that you are enjoying reading it and can't stop yourself from reading it at every available opportunity. I had this relationship with a non-fiction book which is not my favorite genre of books. I picked up F?@k Knows by Shailendra Singh on a whim and I simply loved reading it. My first Keigo Higashino's book – The Devotion of Suspect X. I picked this book with zero expectations as I had not heard about this author. But after this book, I am a big fan of this Japanese mystery writer.
4. The Slow To Warm-Up
You have this book in your hand and you start reading it. It does not excite or enthrall you much, but you keep reading it. And that's because you are not a quitter or the book came with high recommendations or you are just stuck with that book. And then suddenly you are sucked deep into it and how! The book becomes simply unputdownable and  it stays with you for a long time. This happened when I started reading Harry Potter and the Chamber of Secrets by JK Rowling. I picked it up because everyone was reading it and felt that the wizards and kids were not my scene. But after the first few chapters, well… there was no looking back.
Like human relationships, the relationships with books are good as well as bad, but whatever it is, it's a learning and growing experience as a reader! What say you?
With which books you have had these kind of relationships?