Unpopular Bookish Opinions
It's time to get controversial.
Shhhh….I'm letting you in on a few secrets. Unpopular bookish opinions to be exact.
I have had completely different reaction to a book than the rest of my bibliophile friends. Sometimes, I have felt conscious to air my opinion on a book I didn't like because everyone seems to love it. Well, not today, as I share my unpopular bookish opinions. Do not throw rotten eggs and tomatoes at me!
1. eBooks are the best thing to happen to the reading world. I love physical books and love hoarding them but I prefer reading books on Kindle.
2. Hardbacks look great on bookshelves but are awkward to read.
3. Some movies are better than the books from which they are adapted.
4. Readathons do not impress me. I like to read at my own pace, in my own time.
5. I prefer stand-alones to series. Every other book lover I know reads and obsesses about series, but I don't have the patience to wait for the next book to be released. It's most likely that by the time it does get published, I would have forgotten all about it.
6. The smell of old books is the smell of something rotting and it's gross.
7. Beautiful writing does not compensate for a poor plot or uninteresting characters. I'll read a book with even average writing if the characters and story is compelling.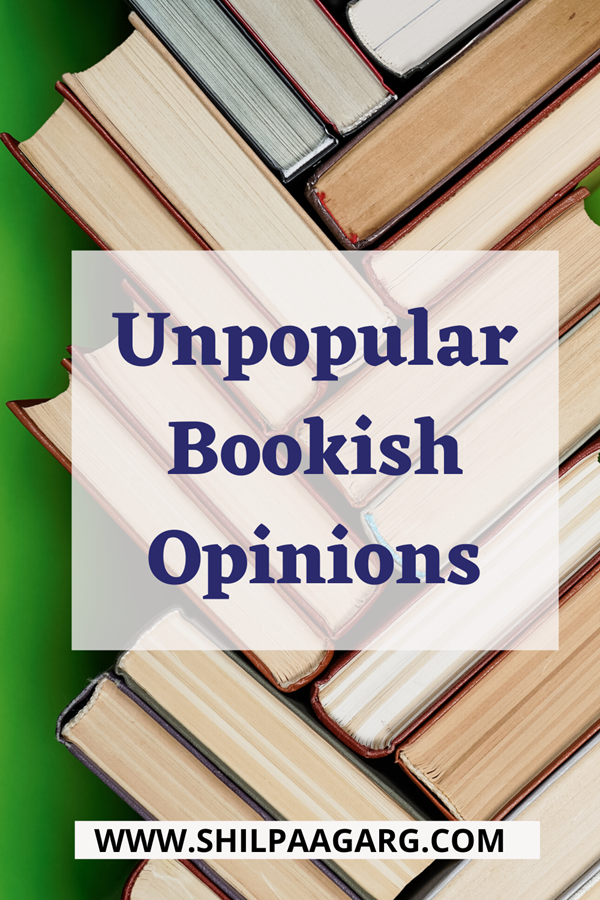 8. More than 5 books in a series is ridiculous!
9. I don't mind the spoilers. While people outrage about leaked spoilers, I believe, if a book can't survive spoilers, it's not a very good book.
10. I have no qualms about DNFing a book. If I am not enjoying a book, I'm totally fine putting it back on the shelf and never picking it up again.
11. I love reading DNF reviews. I like to know why it didn't work for someone, because their idea of hell could be my idea of heaven.
12. I'm a bit hesitant to read a book written by a debut author.
13. Some classics are overrated like The Great Gatsby by F Scott Fitzgerald, To Kill A Mockingbird by Harper Lee, The Bell Jar by Sylvia Plath. I had to wade through them.
14. Classics are good and have their place in literature, but there is nothing wrong with disliking them or not wanting to read them.
15. I do not have any book organizing pattern or rule. My books are packed like sardines in my book cupboard.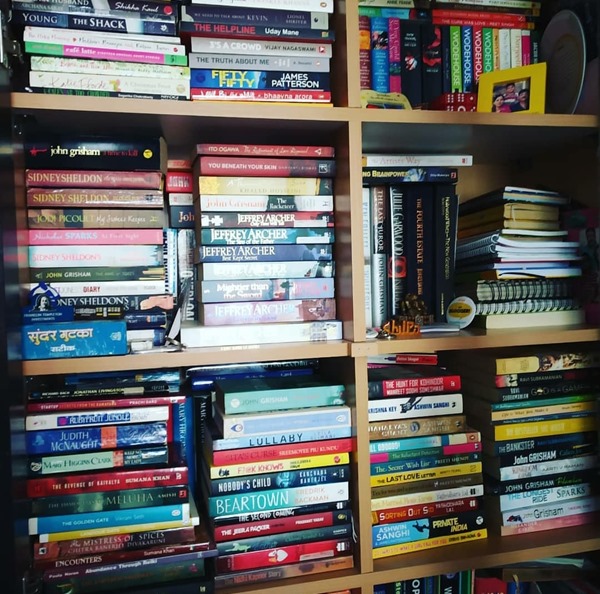 16. Multiple POV novels sometimes give me a headache.
17. Book snobs who ridicule or bash people for liking books they don't like or agree with or approve of, are annoying.
18. I actually enjoyed reading the Twilight saga.
19. I do not like black matte book covers as they pick up fingerprints so easily, case in point Twilight series! 😐
20. I believe, people love to hate Chetan Bhagat.
Let's compare notes. Do you share any of my unpopular opinions? What are some of your unpopular bookish opinions?