Why I Read
Books are a uniquely portable magic. ― Stephen King
I am sure there isn't anyone who can refute King's thought. Reading a book is  truly a magical experience. The books have the amazing ability to transport us in a different land, time, culture, evoking different feelings of sadness, joy, anger, anticipation – it just all depends on what we are reading.
To me, reading books is truly a rewarding and a unique experience. Here are some of the reasons as to why I read…
I had aimed to read 50 books last year and ended up reading 71 books. This year, I plan to read 100 books. And I am planning to read diverse genres, old and new, classics and the ones spanning eras. I am aiming to re-read the books which I have read when I was in school and college. Books by Enid Blyton, Jane Austen, Emile Bronte, Charles Dickens, Harry Potter series,  are ranking high on my list. I am also keen to read the Diary of a Wimpy Kid which is a hit with kids now-a-days.
There are a lot of 2015 Reading Challenges doing the rounds on the internet. These 2 caught my interest.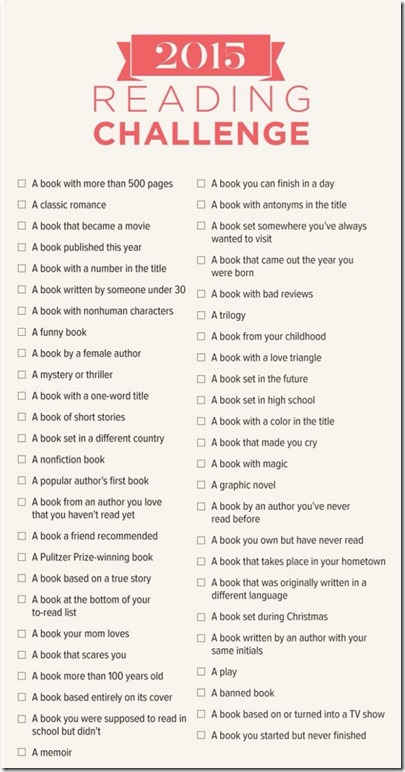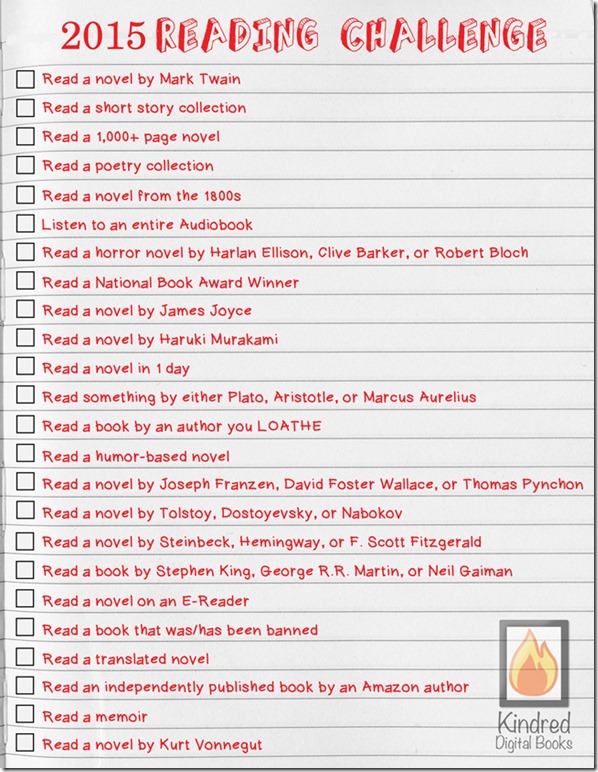 I am sure that I will be able to tick off most of the book types from these two lists easily, but some would be challenging. For instance, finding a book written by an author with your same initials, or reading a translated novel or a book your mom loves (My mom reads newspapers and magazines and solves Sudoku puzzles). But what's life without challenges!
What are your reasons for reading and what are you reading currently?
Linking this to Write Tribe Pro Blogger Challenge