His Innovative Paintings Are Spreading Awareness About COVID-19 #WATWB
Information is wealth and essential, more than ever today. But there are many who have no means to access it. This artist's work on coronavirus can be exemplary for many who want to spread awareness.
Armed with a mask, paintbrushes, and paint, 25-year-old Somashekhar Gudipalli from Andhra Pradesh's Anantapur leaves for a 90-km journey to Kadiri village, every day. His mother makes sure he carries a lunch box as it's going to be a long day for the final year student of Fine Arts at the Yogi Vemana University.
Since Somashekar has already taken permission from the police and local panchayat, no one stops him from entering the village despite a strict lockdown.
Over the next few hours, Somashekar paints a gorgeous picture of an old lady sporting a mask on the wall of a house.
He comes home by evening and begins prepping for another piece of street art in another village.
This has been Somashekar's schedule ever since the nationwide lockdown was imposed to control the spread of COVID-19.
As his college is shut, for the time being, Somashekar has turned towards spreading awareness about coronavirus in his district through his artworks. He has made around 90 COVID-19-related paintings across 50 villages so far.
This slideshow requires JavaScript.
"Everyone in the village may not have access to a television, newspaper or internet to receive information about the ongoing pandemic. However, street painting can be seen by everyone and also works as a reminder. I aim to spread awareness about social distancing and other preventive measures among as many villagers as possible," Somashekar shared with The Better India.
Along with some of his paintings, Somashekar also writes informative messages in his regional language.
Somashekar's work reminds me of this quote, "I am only one, but I am one. I cannot do everything, but I can do something. And I will not let what I cannot do interfere with what I can do."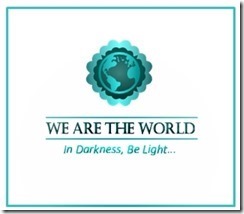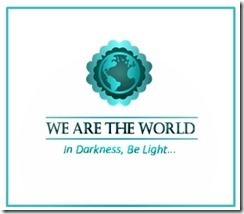 This post was the latest installment of the monthly We Are the World Blogfest: I'd like to invite you to join, if you haven't as yet, to post the last Friday of each month a snippet of positive news that shows our essential, beautiful humanity. This month's co-hosts,  Damyanti Biswas, Susan Scott , Lizbeth Hartz, Mary Giese , and yours truly, welcome participants and encourage all to join in.

Here's a sampler of this blogfest. Click here to know more. Sign up here and add your bit of cheer to the world on the next installment.