My 2020 Reading Challenges
I've always been a reader, though over the years the passion for reading has increased manifolds. I believe, the best way to fall in love or stay in love or keep the love strong with reading is by taking up a reading challenge. I have been taking up various reading challenges for years now. (Read about my 2016, 2017, 2018 and 2019 challenges by clicking on the links.) And these have truly transformed my reading. Thanks to these challenges, I have not only been reading more but have been reading such diverse genres and stories too and all this makes the bookworm in me really happy and satiated.
To chart the progress of my reading in 2020,here are the four challenges that I have picked up for myself…
My 2020 Reading Challenges
1. Goodreads 2020 Reading Challenge
Like last year, this year too, I plan to read 100 books.

Shilpa
has
read 2 books toward
her goal of
100 books.
I love this challenge because of the goodies that you get after completing it successfully. I have been doing it since 2016 but havent won the gift hamper of books as yet. The results of 2019 HT Brunch Book Challenge will be announced on Jan 12th and I am keeping all my fingers crossed.
This year, one has to read 60 books, of which at least 15 books need to be by Indian authors. Easy peasy!
This is my favorite challenge, for this one has truly expanded my reading horizons. I love exploring books for the various prompts and then buying and reading them too. Thanks to the POPSUGAR Reading Challenge, I have read such diverse books. I am excited about the prompts for this year and have already made an excel sheet and selected the books for various prompts.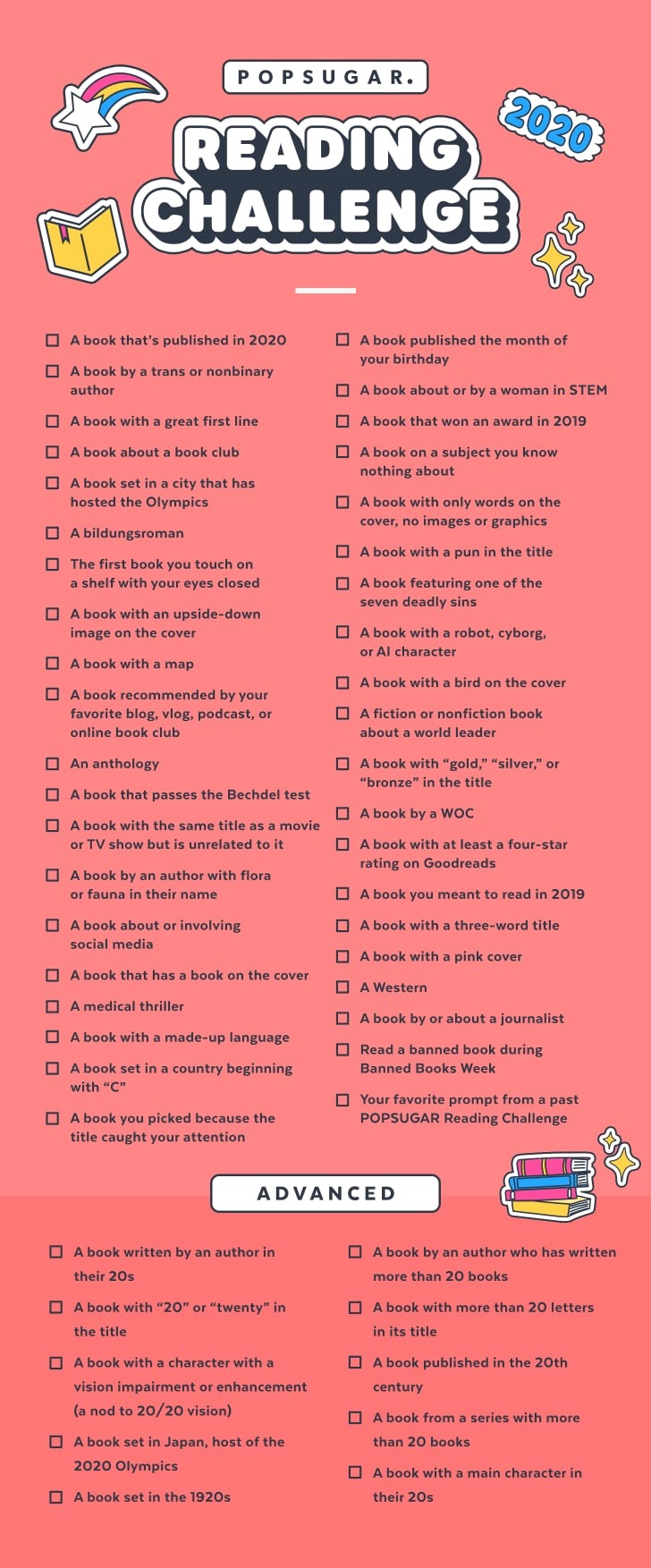 4. Read My Own Damn Books
My book cupboard and Kindle are overflowing with unread books. This year, I am aiming to curb the urge to buy more books and just read what I have and which is a LOT! This year, I plan to read The Clifton Chronicles by Jeffrey Archer. It's a a seven book series and I plan to read it at one go. I also plan to read The Lunar Chronicles by Marissa Meyer. In this young adult science fiction there are 5 books. I have read the first one some years ago. Guess, I will have to re-read it to appreciate the other books in the series better.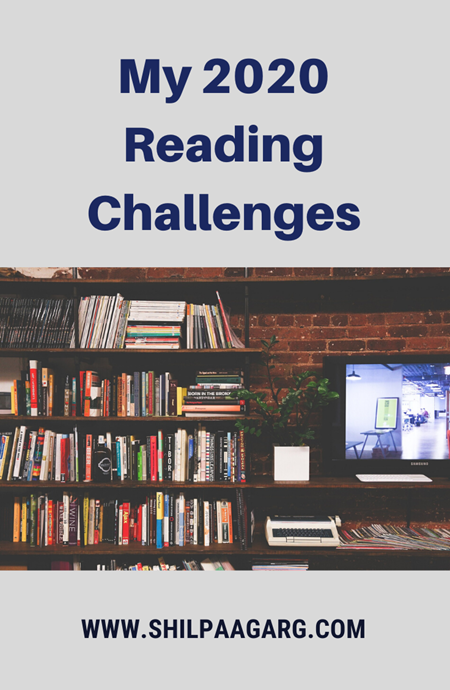 These are the reading challenges that will keep me busy all through 2020.
If you are looking for more such reading challenges, check out The Master List Of 2020 Reading Challenges
Do you like doing reading challenges? How many books are you planning to read this year?