April is coming!! Yes, it's that time of the year, when bloggers from all over the world don their creative hats and blog all through April except Sundays.
I have been participating in this annual mega blogging challenge since 2013 and I have loved being a part of it .
I believe,  all bloggers should participate in A to Z April Challenge at least once. Why, you may ask. Here are my 5Cs…
Creativity : A challenge like this helps to spark your creativity and gets the creative juices flowing. It helps to explore and connect with your writing voice. When you write regularly, you hear your voice more clearly.
Connect : You get to connect with like minded bloggers from all over the world and get to read them on such diverse subjects.
Courage : Writing and reading everyday needs courage and consistency. And to ace this challenge, you need to have oodles of both.
Content : Participating in a challenge like A to Z helps in generating a stronger online visibility and builds content too.
Contentment: The sense of accomplishment on completing a daily creative practice is a real thrill.
I am looking forward to all these 5 Cs this April.
I will be participating in this challenge for the 7th consecutive time.
I did not have a theme for my first A to Z Challenge in 2013. But thereafter, I opted for a theme. My themes for the last 6 years have been:
This year my theme for Blogging from A to Z April 2019 Challenge is…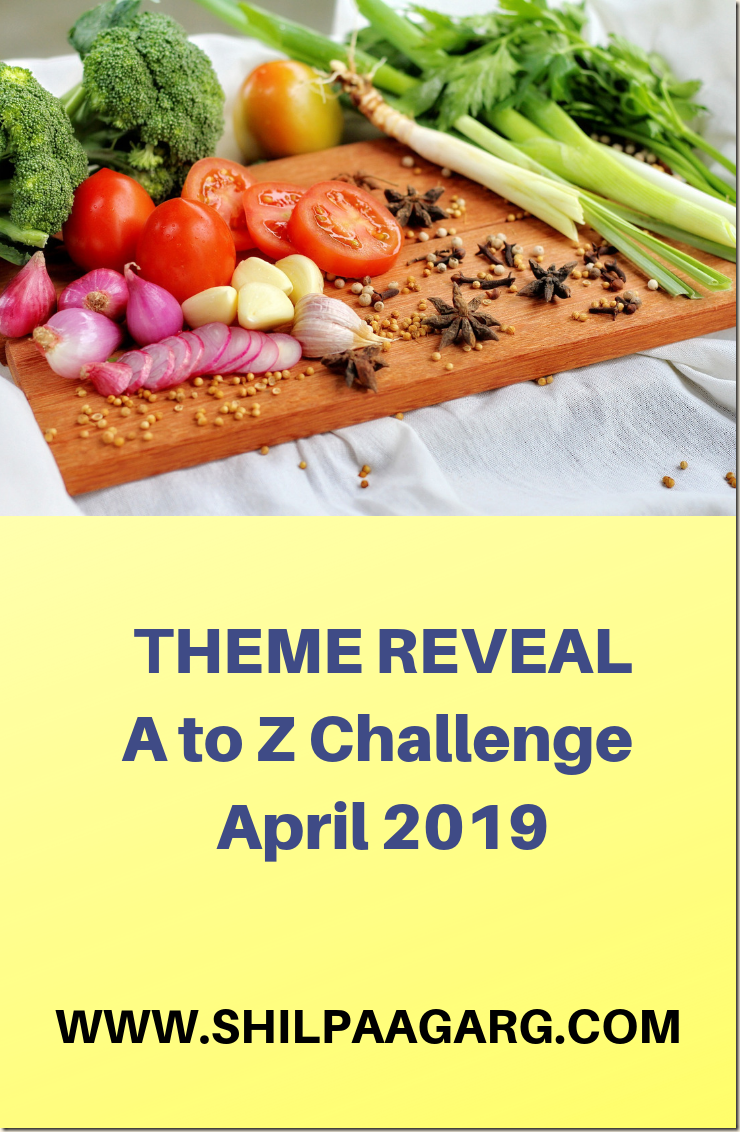 My Theme for the A to Z Challenge 2019 is : Food Talks.
Yes, this April, I am going to talk all about food and nothing else.
Why this theme?
You know, food is our common ground, a universal experience. We are a family of foodies. The husband is a magician in the kitchen and is a chef by passion,  the kid aspires to cook and I am serious about eating good food. As they say, you can't just eat good food. You've got to talk about it too. And you've got to talk about it to somebody who understands that kind of food. And that's YOU!! So this April, I am going to talk all about food, our experiences, experiments, basics, tips, ideas, hacks, trends and much more, yes, a lot of food for thought!
So, pull up a chair. Take a taste. Come join us, this April. Life is so endlessly delicious.
Sign up for the A to Z Challenge today! The sign ups closes on April 6, 2019
Theme Reveal closes on March 28, 2019.
Check all the details at the A to Z Official Blog here.