Selflessness #AtoZChallenge @AprilA2Z
My theme for this year's Blogging from A to Z April Challenge is Cultivating Happiness. Today, S is for Selflessness.
Sure, she knew the drill.
But nobody had prepared her for that moment.
She couldn't get her fill of looking.
Tears flowed unabashedly; joy and pain rushed out.
Waves of happiness were beginning to settle over her.
Just then they took him from her and placed him into the waiting arms of the intended mother!
A Word to the Wise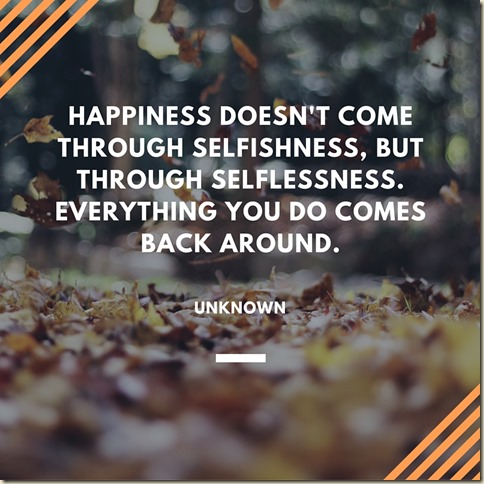 You don't lose yourself being selfless—you find yourself." – Seth Adam Smith
Acting selflessly isn't easy. You need to have the desire to be selfless and believe me, you won't regret it. The self satisfaction that comes from trying to make the world a better place will actually make you into a happier person.
You can check out my A-Z posts thus far by clicking on a highlighted letter!