Young & Reckless #AtoZChallenge @AprilA2Z

The respect they elicited was admirable.
Their camaraderie was awe-inspiring.
They were tight- like a close netted structure.
Before I knew it, I was one of them.
They defended me tooth and nail. Sometimes, literally.
They gave me everything I never had.
They filled a void.
How can I not kill or rape for them?
My theme for this year's Blogging from A to Z April Challenge is Crime Stories in 55 Words.
Today's story, Y is for Youth Violence…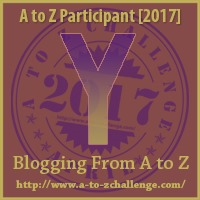 You can check out my A-Z posts thus far by clicking on a highlighted letter!